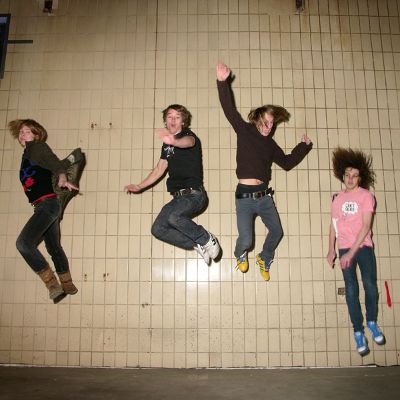 Rival Joustas
Animals
Since their last recording, the Rival Joustas have been busy touring the country, recording a new demo, and may even have found the time to take their first tentative steps into the world of the wet-shave.
Armed with one of the most electrifying performances on the live circuit, their latest recording is actually incredibly important. To put it plainly, it's time to find out if these boys are a one trick pony or if they actually have what it takes to get themselves recognised at a higher level.
With the serious implications in mind and a suitably studious expression plastered across my face (and checked in the mirror) – it's time to let the record speak for itself.
'Animals' certainly takes the lead. Its heavy intro dives into a shuddering verse with pulsating guitars. The violent breaks and disjointed sections of this track resemble a controlled car crash with the Rival Joustas tugging on the controls to ensure the results aren't fatal.
Following this, and packed with phenomenally interesting moments, from throbbing disco beats to delicate breaks, 'Experiment' does exactly what it says on the tin while remaining not only listenable, but thoroughly in need of repeated plays.
Rounding things off is 'Sheikah'; a dramatic song that encapsulates epic builds and frantic dashes that sound like a strange collaboration between The Foo Fighters and The Cure. The vocal reaches new highs in this song, quite literally soaring above the melodies they previously haven't dared. This additional vocal distance adds important contrast to the chorus and never strays from sounding perfectly comfortable.
The Rival Joustas remind me a lot of James – intense experimentation is a fundamental core to their whole ethos – but the resulting songs are so instantly appealing that it's impossible to avoid entrapment. It's both intense and hooky, complicated but entirely accessible.
Written by Smith on
Stuart 'Saur' Smith was a prolific writer for The Mag throughout the magazine's lifetime. He combined a day job of temporary office jobs in London with a nightlife of trawling the capital's music venues looking for talent. As well as writing about music, he was a session musician who featured on a number of singles in the 90s. Today, Stuart is a Chief Writer for Phonotonal.
Discover More Music