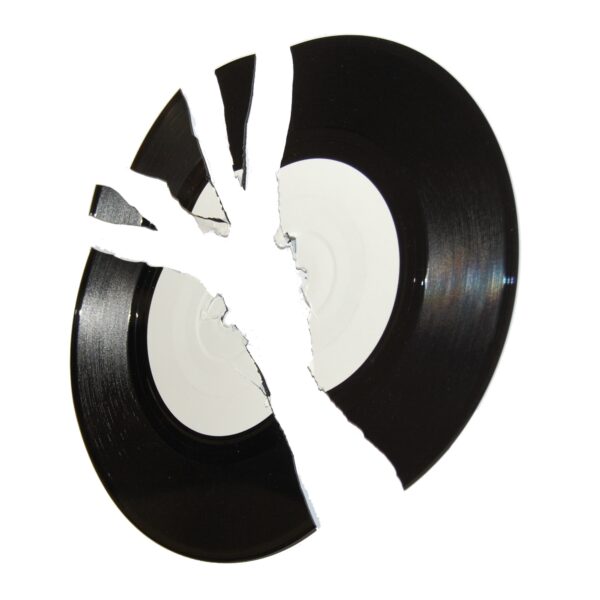 Secluded
Live (Equilibria / In Hail / Inarchy)
Having never heard any of the bands on tonight's bill I approach with a certain level of self-induced optimism. My recent 'grumpy old man' act helped to hone my critical eye but has gone a bit mad recently, ruling my every music-related thought and threatening to never let me enjoy music ever again. My way of thinking was beginning to become me; not altogether recommended when your duties involve being fair and open-minded.
The first band to try and take advantage of my good mood are Equilibria; a Southampton based rock band that begins with one song minus a singer, and should have stayed like that. The music is quite catchy and quite well constructed (some riffs reek of decent Tool), however the front man seems unable to pronounce consonants, resulting in a sort of 'Glassjaw with a lisp' sound that quickly becomes plain ridiculous. It also soon becomes clear that this style does not suit rapping (or 'oowapping'). He does have an awesome scream though that is criminally under-used.
Next up are fellow Southamptoners, In Hail. The sight of the drummer wearing their own band t-shirt triggers my old pessimistic self, but I swallow hard and put it out of my mind to remain objective.
All their mates in the audience start bobbing their heads to these mid-tempo epics (in size, not quality) and don't need to stop until the last song is played, down to the fact that every tune has the same bloody beat. Add to that wanky guitar solos nobody can hear and guitar-playing stances that appear to have been worked on more than the music and you've got yourself a recipe for a mosh pit. This is the logic the friends of the family in the audience work off, which, coincidentally, is the moment I get thirsty. Saved by the bar.
Fearing the worst, I return to watch over Inarchy's performance. Luckily for Inarchy, the bar hasn't exactly been set very high and they manage to eclipse the preceding two acts simply by playing music I haven't heard a million times before. Admittedly it isn't the tightest of sounds and the singing isn't the strongest I've heard, but there is section after section of differing riffs and grooves tied together in a nice prog-metal bundle by one of the best local drummers I have seen in a long time.
I'm having a good time until the 'karaoke' section in which the front man sings 'it's getting hot in here, so take off all your clothes', swiftly followed by such hilarious comments as 'big up your bad selves' and a constant referral to the new Tool album with 'God damn, shit the bed'. Again, I'm suddenly thirsty. How convenient.
So it's down to the headliners Secluded to rescue me from this pit of unfunny-frontman in-joke despair. Mounting the stage in all their 3-piece glory the boys get stuck in and from the off it's clear we have our first genuinely impressive vocalist of the night.
They're very good at what they do, but unfortunately what they do is average drifty rock songs with chorus' that are repeated several dozen times to make up the structure of the songs. There isn't an awful lot going on onstage and it's a welcome change when the front man performs a few acoustic tunes. Here he displays his guitar-playing talent, but the amount of chorus' in each song gets very irritating very quickly. If it wasn't for that and the emotive love ballad subject matters in every song they could be on to a winner.
All in all tonight feels less like a gig and more like I'm gate-crashing a private function for somebody's 16th birthday party. No doubt we'll be seeing a few of these musicians doing altogether better things with their instruments in a couple of years though.
Guest article from Matt S.
Written by Guest Writers on
Between 2003 and 2009, [the-mag] had regular contributors from music correspondents covering their local scene. You'll find them all in the guest writers section. The specific writer is mentioned at the bottom of each article.
Discover More Music