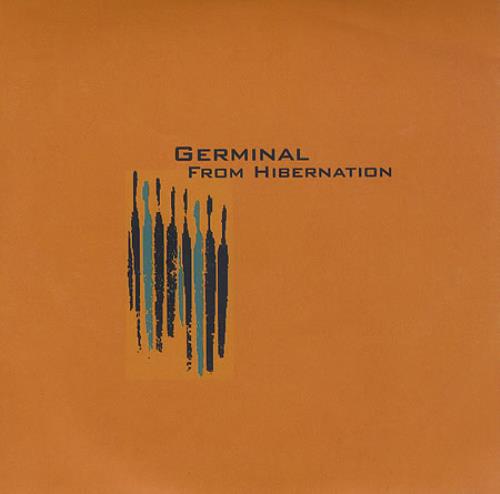 Germinal
From Hibernation LP
'From Hibernation' isn't so titled just for fun. This is Germinal's first release since an EP in 2001 and yet they sound as though they have always been with us; in the 90s, surely, rocking and terrorising American arenas with Depeche Mode, or in the experimental scene of the late 80s, throwing together collages of noise, melody and ambition.
They grab the attention from the start. 'Clean' has a monster hook and builds into an obsessive-compulsive roar with equal parts Dave Gahan and Trent Reznor. It is, unarguably, a potential single. Having got up a head of steam, it then cuts off – dead – which should make for some amusing moments among unsuspecting DJs. Hey Edith, where's the song gone? I'd popped out to the loo!
'Clean' offers a quick look at their talents, but even more extravagant riches are found within the album. This is widescreen music, be it the country-noir road song 'Unknown Company' or the multi-part epic 'One Great Emotion'. Whoever thought of fitting Johnny Marr guitars to choral fantasia ( amongst other things) should be given a medal. 'Layers' hangs around for a while, quite low-key, before becoming something quite different, a nihilistic giant like Scott Walker's 'Nite Flights'.
Criticism? Sometimes the lyrics seem obviously pilfered from Ian Astbury's cliché room, most blatantly in 'Baby Doll', being the one minor bum note; its blues affectations sound out of place and, if it didn't come so late in the album, it could spoil the atmosphere. That's a very minor quibble though. Germinal have the wit and imagination to make both hits and great albums. This trip through the DNA of industrial/goth/noir/whatever you want is truly magnificent.
Germinal Articles
Written by McLaughlin on
Stuart McLaughlin was a regular write for [the-mag] and was frequently seen in live music venues in search of great new music.
Discover More Music