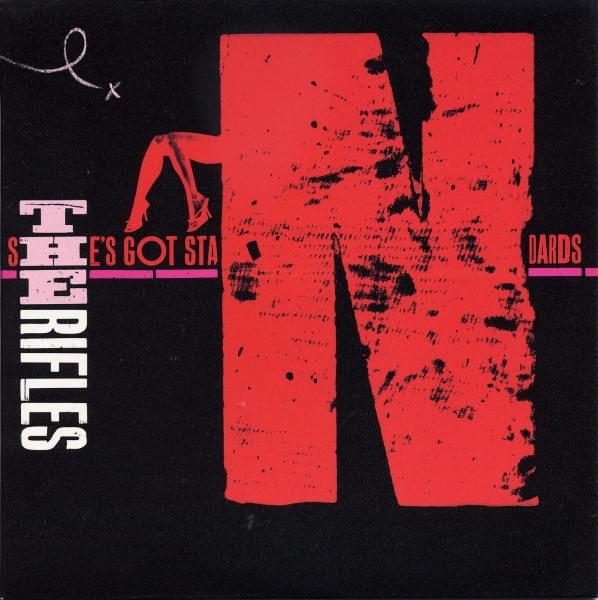 The Rifles
She's Got Standards
Reawakening the spirit of ska without any particularly strong ska thing going on, The Rifles are releasing records all over the place at the moment with an album, single, and various tracks available on their website.
'She's Got Standards' is the new single and while the music is great (we'll get to that in a minute) the lyrics are absolutely cracking, warning us about the it-girl that wants to give all the up-and-coming bands blow jobs before hiking off to hitch up with the younger, prettier, next-big things. Basically, she's got standards, but she's still a bit of a player.
The music is like a ska-inspired version of The Kooks with an appealing vocal and plenty going on in the three minutes it takes to warn us off our new best friend. In fact, it isn't just the length of the song that lends itself to substantial radio airplay, it's simply that you'll be humming the chorus long after the DJ's faded out the track which will remind you that this should be an addition to your brit-band record collection.
You can't help but wonder though if there is one person in particular that will be entirely unimpressed with this song – but she won't likely be telling anyone!
Watch The Rifles – She's Got Standards
Written by Smith on
Stuart 'Saur' Smith was a prolific writer for The Mag throughout the magazine's lifetime. He combined a day job of temporary office jobs in London with a nightlife of trawling the capital's music venues looking for talent. As well as writing about music, he was a session musician who featured on a number of singles in the 90s. Today, Stuart is a Chief Writer for Phonotonal.
Discover More Music