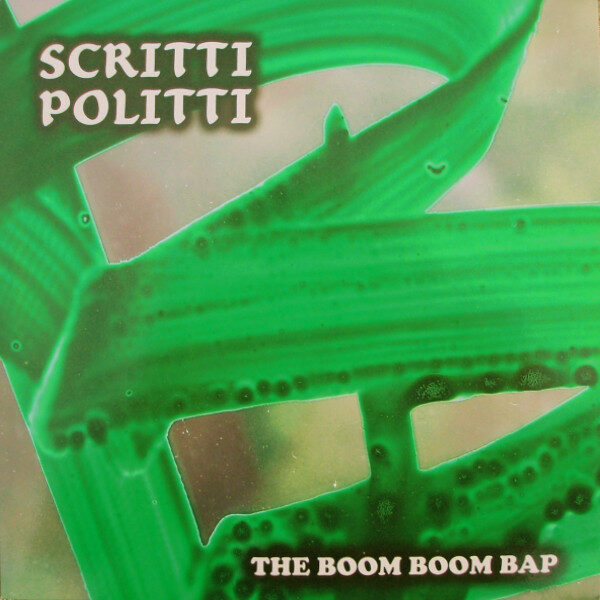 Scritti Politti
The Boom Boom Bap
With Leeds very much back in the spotlight thanks to the likes of the Kaiser Chiefs, it's inspired timing for Scritti Politti to make a return. Originally formed as a political punk band in Leeds in 1978, the 'political writings' discography runs from 1982's 'Songs to Remember' right the way through to 1999's 'Anomie and Bonhomie', charting their transition from punk to pop.
So, ending the 7 year gap, 'The Boom Boom Bap' is the single that announces the arrival of new album 'White Bread, Black Beer'.
A sparse start containing mostly vocals reminds us all who Scritti Politti are (or more to the point, who Green Gartside is!) The reminiscing is interrupted by the solid beats that add the main character to the song. It warms up even more for the middle section, with detached guitars and dark melody supplying a break from the gentleness of the song.
'The Last Time I Looked' switches between country-ballad verse and dusty blues chorus with plodding acoustic guitar first hooking up with some easy-going slide and later with some more energetic soloing.
Final song, 'Hands Up', is an urban collaboration that holds us up for a good five minutes before returning our wallet and reconnecting our ass so we can get on our ways. It's a strange contrast to the previous two songs and really belongs on a single in its own right rather than hanging on to the end of a pop record.
However, it is a strange bridge between the pop and rap worlds that could see Travis supporting Snoop on his next world tour. Alright, its never going to happen – but imagine if it did.
Scritti Politti have certainly made a return and while it's a subdued acoustic theme on the whole there's no substitute for a quality song with a bit of history.
Written by Smith on
Stuart 'Saur' Smith was a prolific writer for The Mag throughout the magazine's lifetime. He combined a day job of temporary office jobs in London with a nightlife of trawling the capital's music venues looking for talent. As well as writing about music, he was a session musician who featured on a number of singles in the 90s. Today, Stuart is a Chief Writer for Phonotonal.
Discover More Music