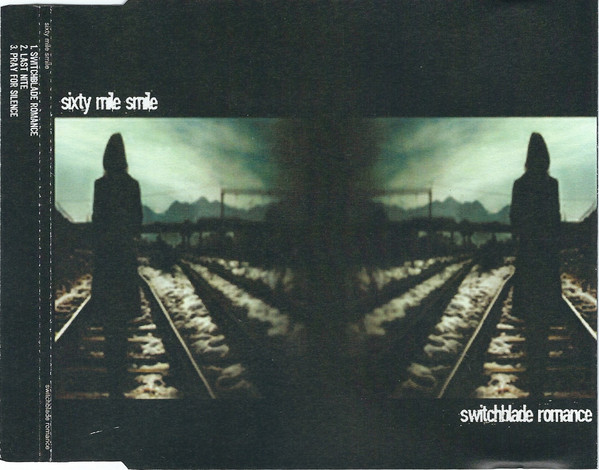 Sixty Mile Smile
Switchblade Romance EP
Sixty Mile Smile have been around for a little while now and if you've heard of them, you may well be aware of their fast-punk style and energetic live shows. However, 'Switchblade Romance' is something of a re-invention of their sound with a much more contemporary feel than their up-tempo punk.
Utilising the stream of influence supplied by American punk, emo, hardcore and rock bands (many of which they have supported), Sixty Mile Smile have come up with a decent British take on the alternative rock scene.
The a-side is full of brooding guitars that wander between palm-muted riffery and crunchy chords while the slick vocal leads the way with screaming accompaniment. It's Lost Prophets meets My Chemical Romance and it's really, really good.
The other two songs on this single are crackers too with tempo-switching drumming, pounding bass and cheese-cutter guitars combining to create an awesome rock sound.
This is the best this band have ever sounded and I for one can't wait to catch up with them live. If that's too subtle, what I'm saying is; I want tickets.
Sixty Mile Smile Articles
Written by Smith on
Stuart 'Saur' Smith was a prolific writer for The Mag throughout the magazine's lifetime. He combined a day job of temporary office jobs in London with a nightlife of trawling the capital's music venues looking for talent. As well as writing about music, he was a session musician who featured on a number of singles in the 90s. Today, Stuart is a Chief Writer for Phonotonal.
Discover More Music