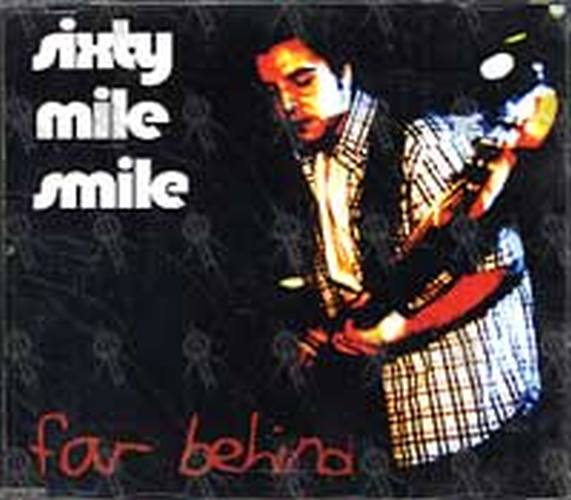 Sixty Mile Smile
Live (Sonic Underground / Rat:Daddy)
Sonic Underground opened with a far tighter sound than we have heard from them before. Having dropped some of the backing track, their first song had more space for the live instruments.
Every track contained hooks, either in the melody or in the rock riffs, which were an oddly brilliant blend of Placebo and T-Rex. The set as a whole moved between more catchy tunes and heavier rock 'n' roll numbers and finished with a substantial track that culminated in an ambient piano stage-exit.
Rat:Daddy had attracted a good crowd, as well as pulling in a load of R:D-virgins from the bar. Playing tracks from 'Dirty Stars' and 'We Should Be Going Crazy', the set seemed to be over in an instant of melodic stadium anthems.
All six of the songs they selected for this show were distinct and memorable and there was plenty of quality in the musicianship and delivery. Stand out moment was penultimate track 'Unaware', which had an excellent key change that lifted the final chorus.
Headliners, Sixty Mile Smile, did suffer a little from the late night Sunday appearance, but the remaining crowd enjoyed a higher level of interaction with the band than you might otherwise expect. First impressions are of another US-Style fast punk band, but they did manage to sneak in some more grunge style moments to break up the cliché.
The three piece from Essex were musically very tight and there were some good songs. 'Call it a Day' was full of tempo changes and was more like Greenday than the Drive-Thru style most of the other songs followed.
Sixty Mile Smile would do well in a line up of punk revival bands. They could benefit from the addition of more of their grunge moments, which helped to separate them from the crowds of bands that have flooded this genre when they appeared in the music tonight.
Sixty Mile Smile Articles
Written by Fenton on
Steve Fenton writes in our music, words, and culture categories. He was Editor in Chief for The Mag and covered live music for DV8 Magazine and Spill Magazine. He was often found in venues throughout the UK alongside ace-photographer, Mark Holloway. Steve is also a
technical writer and programmer
and writes
gothic fiction
. Steve studied Psychology at OSC, and Anarchy in the UK: A History of Punk from 1976-1978 at the University of Reading.
Discover More Music