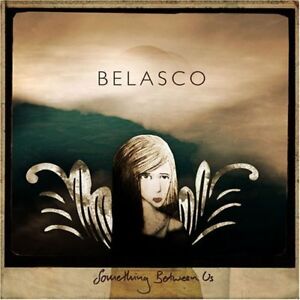 Belasco
Something Between Us
Belasco are a British four-piece that combine elements of some of the most thrilling rock music of the last ten years to create a great-sounding album. A schedule of constant gigging and recording across the UK and indeed the world has helped the band develop into a very cohesive musical force.
The ghost of Jeff Buckley hangs heavy across the eleven tracks here but rather than take the bed wetter approach (that'll be you then, Coldplay) and set it to gentle acoustic guitars, Belasco slap his ghost round the face and bolt him to the back of some supercharged guitars that bring to mind Placebo when they still wrote three-minute fireworks.
Bulldozer guitars jostle with a unique vocal delivery to help push tracks along at an urgent pace, which never falters once across the whole album. The production also serves the songs effectively with the songs being able to breathe as a result of some very concise, uncluttered mixes.
Opener 'Chloroform' sets an impressive benchmark for the album to follow; a hail of pipe-bomb guitars erupting and carrying the track through a frantic set of yelped verses and enormous choruses.
The very Buckley-esque title track follows before the highly accomplished acoustic side of Belasco's songwriting arrives in the fantastic '15 Seconds'. Album highlight 'Walk the Moon' is the mid-album peak that holds everything around it together. 'Closer' (and apparent bonus track 'Mask' bookends the album neatly with 'Chloroform' to put a wonderful full stop to proceedings.
If this album has any faults it's that at no point do you actually feel like the band have stumbled upon a formula that's their own… While it's true they have blended a number of quality influences and created some very impressive rock music, the songs never seem to be any more than the sum of their parts.
The development of the songwriting and production on future projects will be interesting to watch. But for now though, this album should be applauded for what it is – a classy, heartfelt set, which if there's any justice should be creeping into more and more record collections by the day.
Guest article from Ben M.
Watch Belasco – Something Between Us
Belasco Articles
Written by Guest Writers on
Between 2003 and 2009, [the-mag] had regular contributors from music correspondents covering their local scene. You'll find them all in the guest writers section. The specific writer is mentioned at the bottom of each article.
Discover More Music