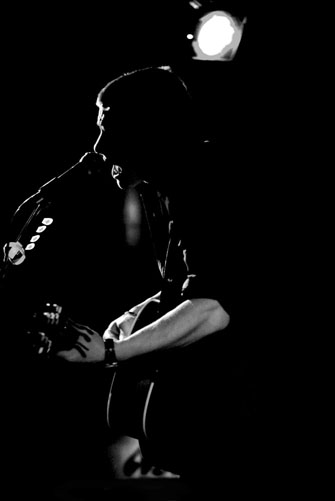 Belasco
Chloroform
Belasco waste no time getting down to the flat-out pace and frantic guitars of 'Chloroform', so I will attempt to be equally down to business when I say that this may well be one of the most important bands this year.
The basic key to the success of this song has a lot to do with the stunningly emotive rock vocal, which pins down the melody with a strong grip in the verse before allowing more of the raw emotion to seep out during the chorus.
Musically, Belasco have emerged unscathed from the needle-filled biohazard-bucket of influence, managing to absorb the qualities of some great bands without ending up like a 'poor man's version' or even worse; a tribute act. Bear this in mind when I tell you that the closest you'd get to imagining this sound is to pretend you've just joined a super-group of Placebo and the Smashing Pumpkins, then fell out with D'Arcy Wretzky, James Iha, and Brian Molko.
You can't dismiss music this good.
Belasco Articles
Written by Smith on
Stuart 'Saur' Smith was a prolific writer for The Mag throughout the magazine's lifetime. He combined a day job of temporary office jobs in London with a nightlife of trawling the capital's music venues looking for talent. As well as writing about music, he was a session musician who featured on a number of singles in the 90s. Today, Stuart is a Chief Writer for Phonotonal.
Discover More Music