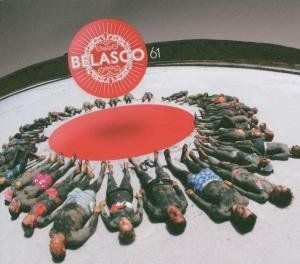 Originally released in 2007, Belasco's 61 LP only cropped up for us when we published an archive article about their previous album, Something Between Us. As we often do, we searched for the record to give it a spin in appreciation of the great review it got, which is when we found this follow-up release.
We don't publish reviews every time we find something new, except when it's exceptional. 61 is a stunner.
With a combination of Radiohead, Headswim, Muse, and early U2 triggers. The album also somewhat prophesises Salem in some of the eclectic moments. In the vocal department, there is an easy motion from the angsty drawl to the almost choral sparkles.
The recording is super crisp and clean, up there with the polish of late-nineties releases like Mansun's Attack of the Grey Lantern or Pure by 3 Colours Red. This really suits the songs, which have some precise details that spin them away from the standard chord progression. These fine chiselled moments make the album special.
Personally, the howling 'Swallow', the twinkling 'In The End', and the dark shimmering 'Ask Me' are my top tracks. There are, though, plenty of competitors scratching at their heels.
This is a great album that I'm sorry I missed when it was released. That won't stop me playing it now!