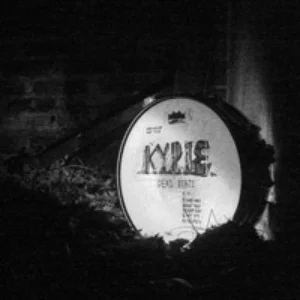 Kypie
For The Silhouettes EP
Sometimes when you sit down to review a CD your mind can be made up quickly over the relative merits or failings of a record. There is always a need to listen and re-listen to give the songs and deeper nuances a chance to surface but initial impressions sometimes act as a strong guide.
And then you get records like Kypie's 'For The Silhouettes' which even now, after weeks of repeated plays and furrowed brows over deadlines, still hasn't nudged itself over the lines of good, bad or indifference.
It's a rollicking little record which has a fair pace and in its most impressive track 'Wondrous Way' lies an impressive tuneful little number that has a melody and chorus to be impressed by. The guitar parts may come across as a bit mid 90's and Kula Shaker like, but the vocals are really strong.
It's an instance of where more is probably less, as if this was a three track record taking the three best songs here, it would have left a far better impression but the two additional tracks add to the feeling of sameness and repeated playing styles.
In particular the last track, 'I Still Call Your Name', is almost twice the length of anything else on the record and it finishes the release on a downbeat mood, whereas a different sequencing of the songs may have provided a more upbeat ending and sent the listener off with a more positive memory of the band.
For all that, its pretty competent and it does mine musical styles and genres that have been successful and loved in the past, but it just doesn't stand up for itself as an original product at all.
Guest article from Andy R.
Written by Guest Writers on
Between 2003 and 2009, [the-mag] had regular contributors from music correspondents covering their local scene. You'll find them all in the guest writers section. The specific writer is mentioned at the bottom of each article.
Discover More Music