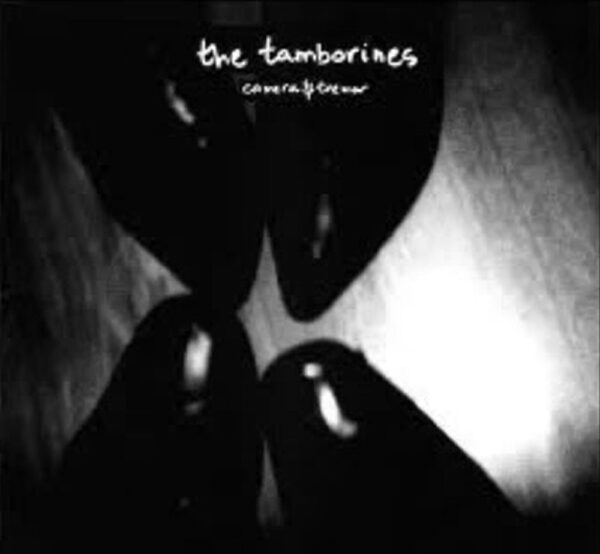 The Tamborines
What Took You So Long
Although calling West London their home, the three members of The Tamborines appear to hail from around the globe with Brazil and France featuring heavily in their upbringing. And whilst their name may bring to mind the swinging sixties and the psychedelic pop on offer of that era, the sound of 'What Took You So Long' is more reminiscent of early 90s Teenage Fanclub and other such bands of that ilk and era.
It's a catchy song, it moves at a great pace and the melody is pretty infectious and yes, the chorus builds to a great delivery. All in all, it's a compact overview of the type of shimmering great guitar pop that was prevalent in the late 1980s and early 1990s and for that it should be viewed favourably. Negatively, there's really nothing here that couldn't have been produced at the time and so there's little to show if The Tamborines want to have a relevancy to today's music scene.
Bonus track 'The Great Division' is a slower, more downbeat offering with the vocals carrying a My Bloody Valentine edge to them. Like the lead track, it's a likeable song but offers nothing new.
And of course, offering nothing new is not something that has been overly important in music. There will be queues of people who write The Tamborines off as retro-heads doing nothing more than rehashing a time that's gone before but equally, there will be another queue of people who love this type of sound.
If you are wanting to recapture a bit of your youth or were too young to hear it all the first time around but fancy catching a new band playing this style of indie-pop, you could do a lot worse than giving The Tamborines a shake.
Watch The Tamborines – What Took You So Long
Guest article from Andy R.
The Tamborines Articles
Written by Guest Writers on
Between 2003 and 2009, [the-mag] had regular contributors from music correspondents covering their local scene. You'll find them all in the guest writers section. The specific writer is mentioned at the bottom of each article.
Discover More Music