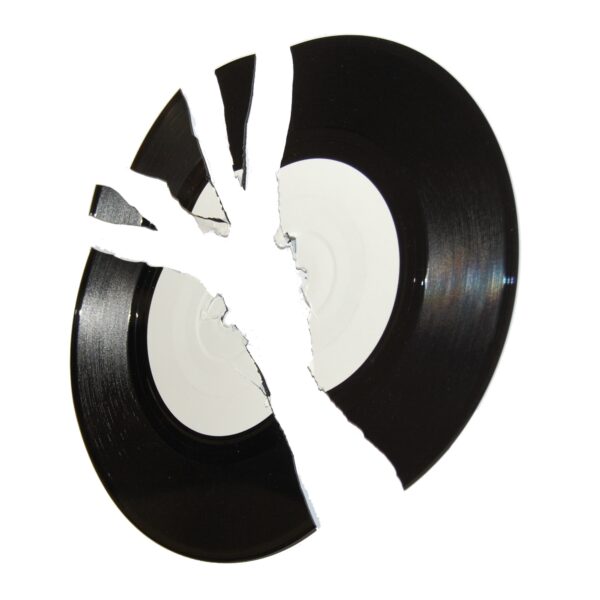 Vain
On the Line
The era during which Davy Vain formed as a musician and consequently became famous, has long been over. His band Vain released their first album in 1989, just before the social, emotional and rational foundations of glam metal started to disintegrate fast, giving way to grunge. Despite the success of their debut their next album was never released by Island / Polystar, their then record label. Davy Vain however, carried on both as a musician and a songwriter. The band released two albums on independent labels in the first half of the 90s and Davy's solo album was released in 2000.
Last year the band made a comeback with the album 'On the Line' featuring all the original 1989 lineup except for the drummer Louie Senor, and this album is immediately recognisable as a Vain record, as one that couldn't have been written by anyone else but Davy Vain. All 10 tracks on the album are written by him (except for 'Lie for Love' and 'So Free Now' which he co-wrote) and they all show a continued affinity with glam metal, even though this band's take on the genre has always been darker and more elusive than the straightforward party music of Motley Crue, Ratt or Dokken.
On this new album (having authorised himself to continue following the stylistic coordinates which he first discovered in his early 20s) Davy goes on to describe today's realities by taking the old stylistic patterns into a new dimension and employing different compositional techniques. As always, his aesthetic judgement works flawlessly, while the intuitive character of his songwriting, combined with experience, insight and great musicianship are all equally responsible for the beautifully composed and poetic moments on this album, as well as the catchy and robust tracks that so effortlessly re-create the feel of an extravagant and chic glam metal party.
While it is true that some songs on this album create an atmosphere touched by historicism ( spiced by such retro glam gestures as the sleek and unapologetically decadent guitar riff on 'Lie for Love') the album as a whole still manages to attain a goal above stylistic dogmas or tribal notions about how things are supposed to be done. There is human insight and universality in songs like 'Drag Me' and 'Last Sin' which are totally devoid of any stereotypes and have a meaning that goes beyond personal history or references to the past.
'So Free Now' proves that Davy is an experienced connoisseur of the contrasts between the habitual, the recalled and the spontaneous, and he combines these resources to produce a perfect mixture – the end result being a meaningful and multi-layered song. His voice sounds elegant and at times delicate, yet always confident with a certain haunting quality produced by the mix of experience and sadness – the kind of sadness which is always experience's inevitable companion. The guitar solo on this track is about exhilaration tingled with anxiety and the ostinato outro takes the listener into a shadowy world where the simplest statement acquires an almost surreal quality.
'Turn to Sand' is all about loss and introspection and this song is like a letter to a younger self, being reflective and genuinely moving. The guitar solo takes this song into a wholly new dimension outside of any genre and makes it simply great music, heartfelt and beautiful.
The final verdict is that this band's magic hasn't run out. What you get in this album is a faultless creation by Davy Vain who has stepped into the 21st century remaining exactly who he is. Davy Vain the dandy, the aesthete and the decadent.
Vain, supported by Red Star Rebels, are on a UK tour November 20-25, 2006.
Guest article from Alyssa O.
Written by Guest Writers on
Between 2003 and 2009, [the-mag] had regular contributors from music correspondents covering their local scene. You'll find them all in the guest writers section. The specific writer is mentioned at the bottom of each article.
Discover More Music