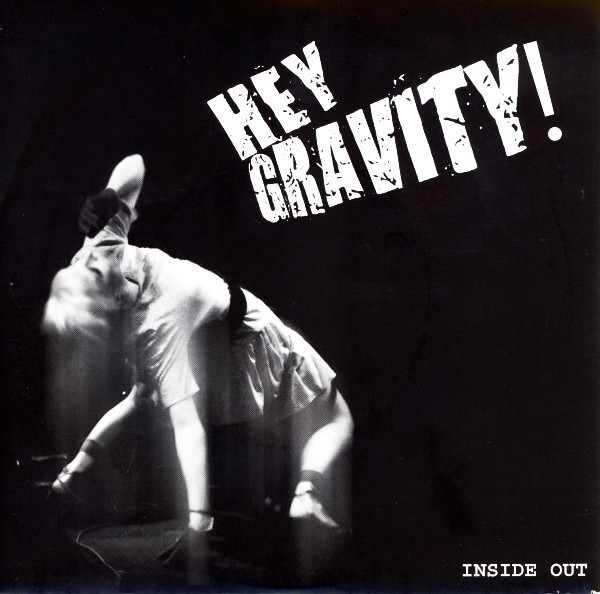 Hey Gravity
Inside Out
This record arrived just in time for me. I thought I was becoming something of a chauvinist as every band I've seen or heard recently with 'girls up front' has turned out to be more disappointing than the latest alcohol-consent proposals.
I'm not saying for one moment that girls aren't capable of being in a band. Die So Fluid, Scarlet Soho, The Delilah's… the list goes on and on and proves without doubt that they can indeed rock, indie, britpop, and electro themselves into recognition. However, there appear to be a whole bunch of hangers-on that think they can win me over by flashing some cleavage. Newsflash – it doesn't make up for the really, really poor music. Well, not entirely.
So, the good news is that Hey Gravity have produced a fine track in the form of 'Inside Out', even though there's two girls in the band! Don't throw your glass at me ladies – I'm trying to make a valid point.
It's quite a current sound on offer here, although it's a warmer sound than the current A-List, which means it's not quite so teeth-gritting at high volume and there's some really exiting bass lines heaving about under the two-guitar onslaught.
The vocal slips from a chilled aloofness to quite an angsty biter and the chorus is appropriately defined, although I really like the verse the best!
A very interesting song, put together with the craft of an expert sculptor and left raw enough to convince. Fine, fine stuff.
Written by Smith on
Stuart 'Saur' Smith was a prolific writer for The Mag throughout the magazine's lifetime. He combined a day job of temporary office jobs in London with a nightlife of trawling the capital's music venues looking for talent. As well as writing about music, he was a session musician who featured on a number of singles in the 90s. Today, Stuart is a Chief Writer for Phonotonal.
Discover More Music