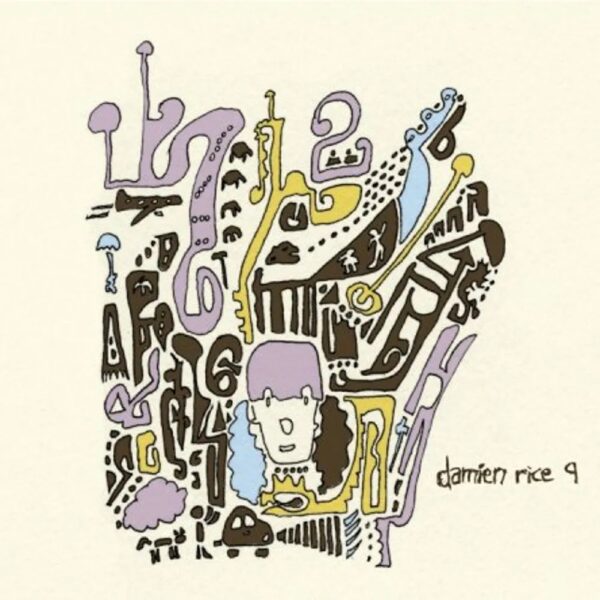 Damien Rice
9 LP
Damien Rice's new album 9 opens with '9 crimes' which, second time round of reviewing, is still an outstanding song. Having great expectations for the rest of the album I was slightly nervous about continuing, as high hopes are often shattered.
Thankfully my smile remained as 'The Animals Were Gone' is yet another impressive track. Damien's voice along with the instrumental backing track blends together so comfortably and, even with a big musical finale, I sail away with the relaxed mood.
Damien shows off his talent throughout this album with 'Elephant' being his best vocal song. With just a voice and acoustic guitar, Damien really shines belting out his emotions. This is a touching song and, when you think you couldn't fill up with any more emotion, you're hit by the gradual increase of instrumental force and anger making you overflow.
'Me, My Yoke and I' has more anger and grit than the rest of the album sounding a little like Skunk Anansie. The electric guitar creates a seductive atmosphere with the layered vocals from Damien and Lisa building up into an overwhelming pressure that you can't help but surrender to. The intensity of this song grounds me to the spot and leaves me breathless and exhausted.
Damien has created an exceptional album with upbeat, melodic tracks like 'Coconut Skies' to slower songs of sadness like 'Accidental Babies' and 'Sleep Don't weep'.
I highly recommended listening to this record, and if you're stuck for that little stocking filler for Christmas this album will defiantly raise a few smiles.
Damien Rice Articles
Discover More Music