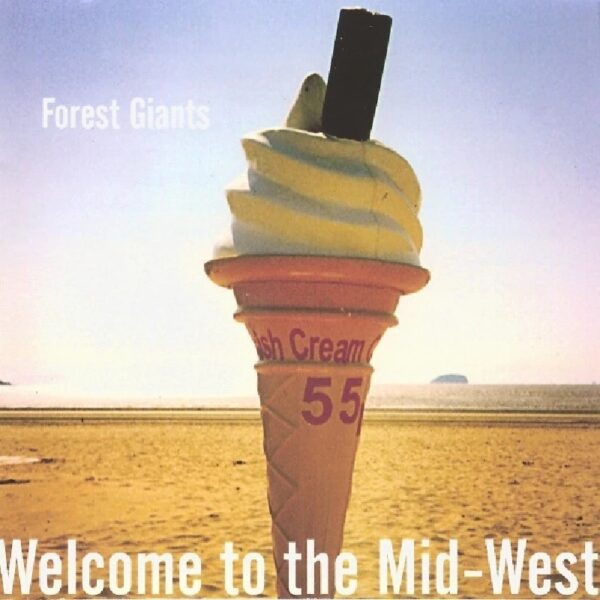 Forest Giants
Welcome to the Midwest LP
A treat from start to finish. Peel championed pop pickers Forest Giants have been ploughing their own furrow of deliciously over fuzzed indie for a number of years now and 'Welcome to the Midwest', the band's latest album, serves as a great recap of previous glories while pushing into new territories.
As a set, the tracks here give a consciously more upbeat and live feel than some of the shoegaze-tinged efforts of yore and offer a great glimpse of what a visceral indie rock outfit these guys could be live. Touching base with the likes of Superdrag, Jesus and Mary Chain, Ride, and even New York based anglophiles Ambulance LTD, the guys have hit on a new dynamic and the new songs would seem to suggest the flame is burning brighter than ever before.
Opening in the hazy buster of 'I Don't Think You Understand' the template of the album is set out early with walls of chiming guitars and fuzzed-up bass powering an introverted shoegaze vocal over the finishing line. The tempo never shifts much as the band plough through an Interpol indebted opening section of the album featuring highlights 'Why Wait' and the stunning 'The Message'.
The mix throughout is heavy and muddy yet somehow melodies appear in the haze like a mirage of a candy machine before disappearing as quickly as it arrived, sucked into the claustrophobic mix like quicksand.
Closing with the downbeat 'Reverse Outro 3' (all minor chords and staccato lines) the album feels like a complete package with songs written with others in mind.
This is not just a collection of songs were dealing with but a dense package designed to be downed in one with a fuzzy aftertaste. Musical Pepto Bismol if you will. But a whole lot sweeter.
So come on down to the Midwest, you might like it!
Guest article from Ben M.
Written by Guest Writers on
Between 2003 and 2009, [the-mag] had regular contributors from music correspondents covering their local scene. You'll find them all in the guest writers section. The specific writer is mentioned at the bottom of each article.
Discover More Music