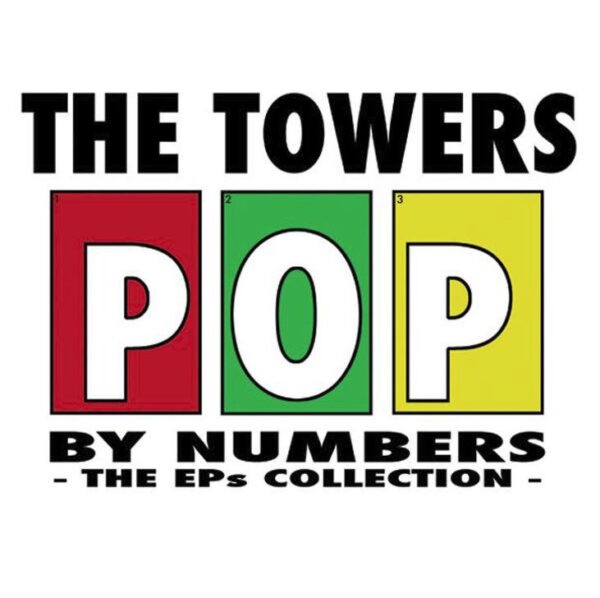 The Towers
Pop By Numbers: The EPs Collection
The Towers may be a bunch of sprightly youngsters (ranging in age from 19 to 22) but they are already spawning an EP collection, with 'Pop By Numbers' bringing together some old and some new to launch their own label, Get Up Records.
And it's pop alright. At times you think it's not a million miles away from McFly then, thankfully, the music takes a turn away from the overly pop and reminds you of other more worthy comparisons. For instance, first track 'Stop, Wake Up' has a sound and passion that Bloc Party would strive for and as an impact, it does extremely well. The sound owes a lot to American rock or their latest wave of soft-punk, nonetheless, it's a well-played song that bristles along. The vocals manage to add an air of urgency and pressure, resulting in an opener that encourages the listener to seek out more.
Followed by 'One Blink for Yes, Two Blinks for No', which, while similar to its predecessor, carries on the momentum with a guitar line that menacingly buzzes in the background, at times picking out delicate lines, at others throbbing away.
'Town and Cities' is more downbeat but doesn't suffer for it, it manages to show another side to the band yet maintains the sense of spirit and fun. Without this type of track breaking up proceedings, the EP may have become a bit too samey but it just shows how a little addition can go a long way.
Regular readers of The Mag will be aware of 'One Good Reason (To Dance)' and it's as good a way as any to finish off the little selection, turning out more US-flavoured rock for kids to bounce about to for a while.
With a big future still ahead of them, the 'Pop By Numbers' EP may have a title that damns themselves with faint praise but there's more than enough to be going on with for now from The Towers. Good show all round!
Guest article from Andy R.
The Towers Articles
Written by Guest Writers on
Between 2003 and 2009, [the-mag] had regular contributors from music correspondents covering their local scene. You'll find them all in the guest writers section. The specific writer is mentioned at the bottom of each article.
Discover More Music