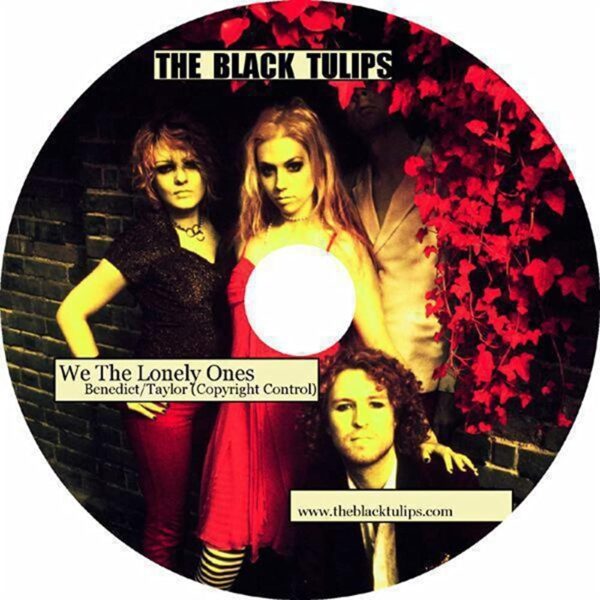 The Black Tulips
We The Lonely Ones
This is a frightening track. Really it is. It may be dirty guitar-ridden electro-pop with the voice of Debbie Harry's evil twin, but the way it's put together is unnerving.
The guitar has that dirty, fuzzy effect that sounds like the amp is about to blow, but it's deep. Add to this some eerie atmospheric keyboards, a beat that creeps up the garden path like a stalker, and the bass that rumbles below the guitar adding a large slice of menace, and, quite frankly, I feel the urge to double-check the back door is still locked on this cold, dark evening.
Mind you, I could probably deal with the music if it wasn't for Alexandra's vocals.
Don't get me wrong here, there is nothing jarring in her voice, in fact, it's the opposite. Her vocal floats above the gothic goings-on of the music like the Queen of the Damned, surveying her legion while considering just who is going to be her next bite to eat. It's menacing, desperate, haunting, occasionally whispered but, above all, controlled and this, quite simply, is what makes this record great.
Can I have some more please vicar?
Watch The Black Tulips – We The Lonely Ones
The Black Tulips Articles
Written by Habert on
Pete Habert was sub-editor for The Mag and co-ordinated submissions from the swarm of writers that contributed articles from their local music scenes.
Discover More Music