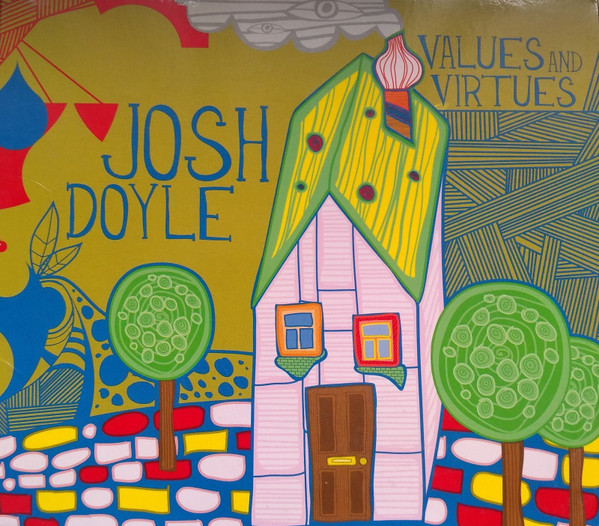 Josh Doyle
Values and Virtues EP
Values and Virtues is Josh Doyle's first release since The End Of Fear, way back in 2004. For those that have been waiting all that time, Doyle has ensured that this EP contains the best songs he's recorded to date.
Starting off with the rhythmic riffs of 'High School Soldier', which starts off like Rocket From A Crypt crossed with Semi-Detached era Therapy.
'Ghost Like You' sounds like a lost Dum Dums track. It has an emotive atmospheric sound while at the same time adhering to the style of a hooky indie-pop song. This could well be my favourite track on the record, except for the fact that all five songs hold this accolade as long as they are currently playing.
There's a quirky edge to 'Pop Idol', it's an eminently hooky song, but with a fantastic rhythm and melody that give it a level of unpredictability.
It's into the awesome 'Waiting For The Payoff' next. If this song doesn't move you, it can only be because you can't relate to the lyrics in this plaintive bleeder.
Final track, 'Concrete Moon', aches like a Kings of Leon track. The melody is painfully beautiful and the song perfectly conveys the words.
This record is an amazing pre-cursor to Josh Doyle's first full-length solo album, Long Distance Runner. If he can put together a whole album of songs like this, he deserves a great big award.
Listen to Josh Doyle – 'High School Soldier'.
Written by Fenton on
Steve Fenton writes in our music, words, and culture categories. He was Editor in Chief for The Mag and covered live music for DV8 Magazine and Spill Magazine. He was often found in venues throughout the UK alongside ace-photographer, Mark Holloway. Steve is also a
technical writer and programmer
and writes
gothic fiction
. Steve studied Psychology at OSC, and Anarchy in the UK: A History of Punk from 1976-1978 at the University of Reading.
Discover More Music