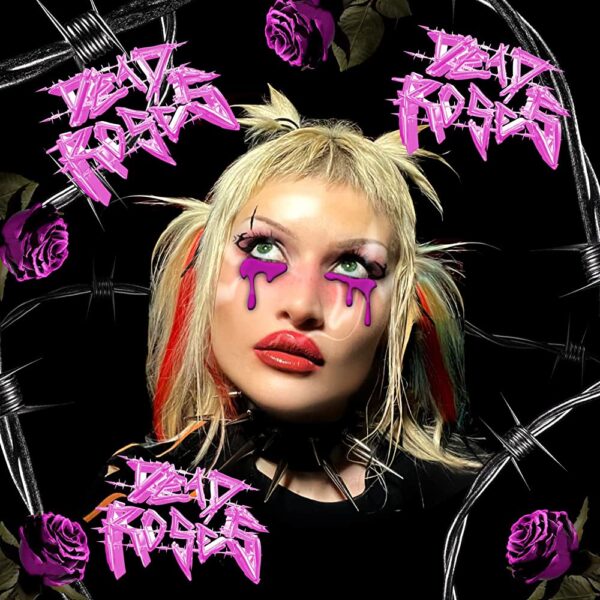 Cassyette
Sad Girl Summer / Dead Roses
Cassyette has a double-treat for us all this week with, 'Sad Girl Summer' and 'Dead Roses' both scratching past the rusty iron of the letterbox and dropping onto the broken glass and splinters of our doormat. Let's start with 'Sad Girl Summer' and then deal with the surprise of the second one afterwards.
'Sad Girl Summer' is a punchy break-up anthem. The verse has a straight beath with crunchy bass fuzz stabs. This is joined in later verses by a really nice keyboard that flickers across the top with a gradually advancing EQ to let it cut through with some high frequencies.
The pre-chorus invests the atmosphere of the verse chord progression and get's everything prepped for a big chorus. There are two movements here, a soaring first half and a really neat latter section (it hurt like hell…) with each word stretched out for emphasis.
You keep making me mad, yеah you made me a sad girl
So don't cry, baby!
And now I hate you so bad 'cause you make me a sad girl
So don't cry, baby!
It hurt like hell when I caught you with her last night
So I burnt all of your clothes, smashed up your favorite guitar
I'm sore, but I don't wanna be a sad girl anymore
This is a melodic and electrified rock anthem, but hold onto your hats as we're just at the halfway mark.
With 'Dead Roses' we have a song that summons an atmosphere of a heavier metal-tinged Fleetwood Mac. Cassyette delivers a Stevie Nicks soulful and feathery vocal performance – especially in that first verse – and the song even contains the kind of structure the Mac often delivered. There's a sultry opening with lots of tom-tom work, a quick build-up, and a fast rock chorus with elongated words bundled into an emotive melody.
For all that Fleetwood Mac stuff, it's still a Cassyette song; it's dynamic and heavy with Cassy Brooking's distinctive vocal performance and angular lyricism.
Cassyette's cross-over of heavier rock elements with sonically rich electronica comes at a good time as there has never been a more open mind in the rock scene to the steaming and bending of the wooden beams of the rock genre. With this double A-side release, Cassyette demonstrates why we should be grabbing this new era with both hands – intense and exciting music that draws from any and all influences to chase away the blandness of the gatekeepers.
Love it.
Watch Cassyette – Sad Girl Summer.
Who is Cassyette?
Cassyette is a genre-crossover rock/nu-metal/electronic band led by Cassy Brooking. Brooking was born in Essex and works out of London, writing songs about her own experiences of heartbreak and tragedy. She cites Debbie Harry and Joan Hett as influential women from rock and roll who inspire her and she loves Kiss, David Bowie, and Motley Crue.
As well as a string of headline tour dates and festival appearances, Cassyette also supported My Chemical Romance at their recent 2022 come-back concerts in the UK.
Written by Fenton on
Steve Fenton writes in our music, words, and culture categories. He was Editor in Chief for The Mag and covered live music for DV8 Magazine and Spill Magazine. He was often found in venues throughout the UK alongside ace-photographer, Mark Holloway. Steve is also a
technical writer and programmer
and writes
gothic fiction
. Steve studied Psychology at OSC, and Anarchy in the UK: A History of Punk from 1976-1978 at the University of Reading.
Discover More Music