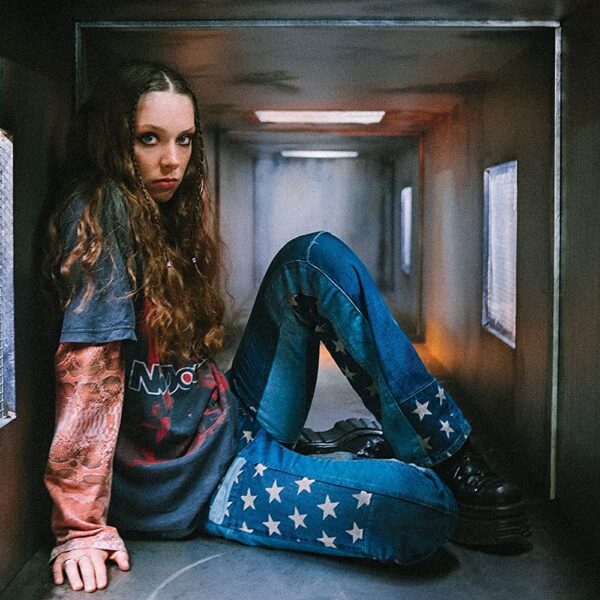 Holly Humberstone
Scarlett
If you were at Glastonbury Festival 2022, or watched it on TV, you already know because you've been introduced. We're introducing Holly to the rest of you here because if you can't ever get enough of music that combines indie rock, synth, and pop, you just may be reading the right article. So, let's talk about 'Scarlett' from her EP called The Walls Are Way Too Thin, shall we?
Phonotonal's Review of 'Scarlett'
You said, "darling, will we go the distance?"
And such blissful ignorance couldn't hit more like a bolt from the blue
And hate me, if you're gonna hate me
But just say it plainly, with everything lately I just need the truth

Hearing those opening lines, you can sense you're about to listen to some serious storytelling. As you can guess, it's not the fun, loving, and happy-ending kind. Throughout the song, you can feel emotions – emotions we've all experienced – such as pain and a little bit of confusion. And there's more. Even though Holly sings 'Scarlett' from someone else's perspective, it still hurts as you listen further on and realise it's about something toxic. The kind of toxic that leaves you with nothing, full of self-doubt, and no hope.
However…
There's a certain grace in Humberstone's performance – her voice, the synths, and the deep-cutting lyrics turn the song into something hypnotising and mesmerising. The more you listen to 'Scarlett' (and trust me, you'll listen to it a lot), the more you realise that pain and confusion are not the main themes. It's the relief that accompanies getting out of a terrible relationship, or, you might say, a relationshit.
Every beat and every word pulls you deeper into the story and it's close to impossible to imagine how it could be improved – it works in every aspect and on every level.
Holly Humberstone is here for the long run and hopefully not leaving anytime soon. Definitely keep an eye on her new stuff!
The best part of Humberstone's 'Scarlett'
We go together like bad British weather
On the one day I made plans
So go hell for leather and know that it's out of my hands
Go ahead now
Bang on. You'll remember especially the first line setting the story so you can delve into the sadness and, eventually, feel Scarlett's relief. I'm not sure how you come up with something like that but it's pure perfection, a stroke of genius.
What is Holly Humberstone's 'Scarlett' about?
While the story is well outlined and set, even with a flashback, the meaning may not be as clear.
The lyrics touch on the prickness level of her ex-partner on several occasions – in the first and second verses, and the pre-chorus after the second verse. The toxicity is demonstrated by them calling her an 'emotional Grim Reaper'.
While she, for some reason, committed to the relationship, they never did and, as the tone suggests, only used her.
Redemption is the word and conclusion.
Who is Holly Humberstone?
She's a British singer-songwriter in the indie rock and synth-pop music landscape. Coming from Grantham, Lincolnshire, UK, Holly has secured a record deal and her EP, The Walls Are Way Too Thin, is already out. She also played at Glastonbury Festival 2022 and other events.
Watch Holly Humberstone – Scarlett.
Holly Humberstone Articles
Written by Vinklarek on
Petr 'Pete' Vinklárek writes mainly about music. Prior to entering the digital industry, he taught Translation Studies & British and American Cinema at a university. In his spare time, he hikes, listens to podcasts, watches films, and writes poetry. Petr studied the English Language and Literature at The University of Ostrava; his master's thesis covered some aspects of Warren Zevon's work.
Discover More Music