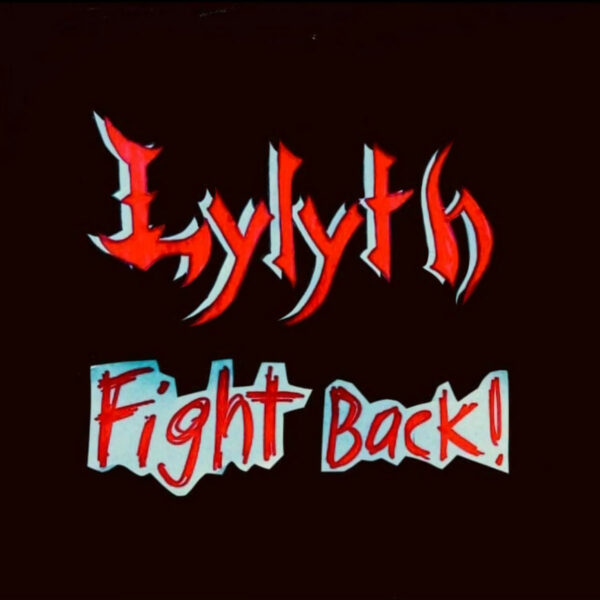 Lylyth
Fight Back
With a Ruth Bader Ginsburg spoken intro, Lylyth's 'Fight Back' is an angry and direct response to the US Supreme Court's decision to overturn Roe vs Wade, part of a dramatic backslide in progress in the country that we previously looked to for leadership and direction.
'Fight Back' has roots in X-Ray Spex (minus the sax) in terms of punk sound and face-smacking message. The chord progression is definitely 70s vintage, a persistent climb through the four chords. This underpins the repeated lyrics and there's no doubt what they are getting across in the song…
Keep your laws off my body and opinions to yourself
You do not get to decide what is right for my health

You don't own me, you don't own me
You don't own me, you don't own me

I will not be government property
and I will not sit back and take this silently
Fight back dammit!

And RIP to RBG
in heaven furious at this tyranny
She says 'fight back dammit!'
There have been people over the years who claim that music is just a form of entertainment. It's not. Music is a fundamental form of expression. At a time when governments are not stepping up to take responsibility for equality. When the gap between workers and the rich elite has widened. When the climate crisis is met with conference after conference with no real change. When extremists exploit weaknesses in democracy to act against the wishes of the majority of citizens.
It is more important than ever to speak up and to amplify the voices.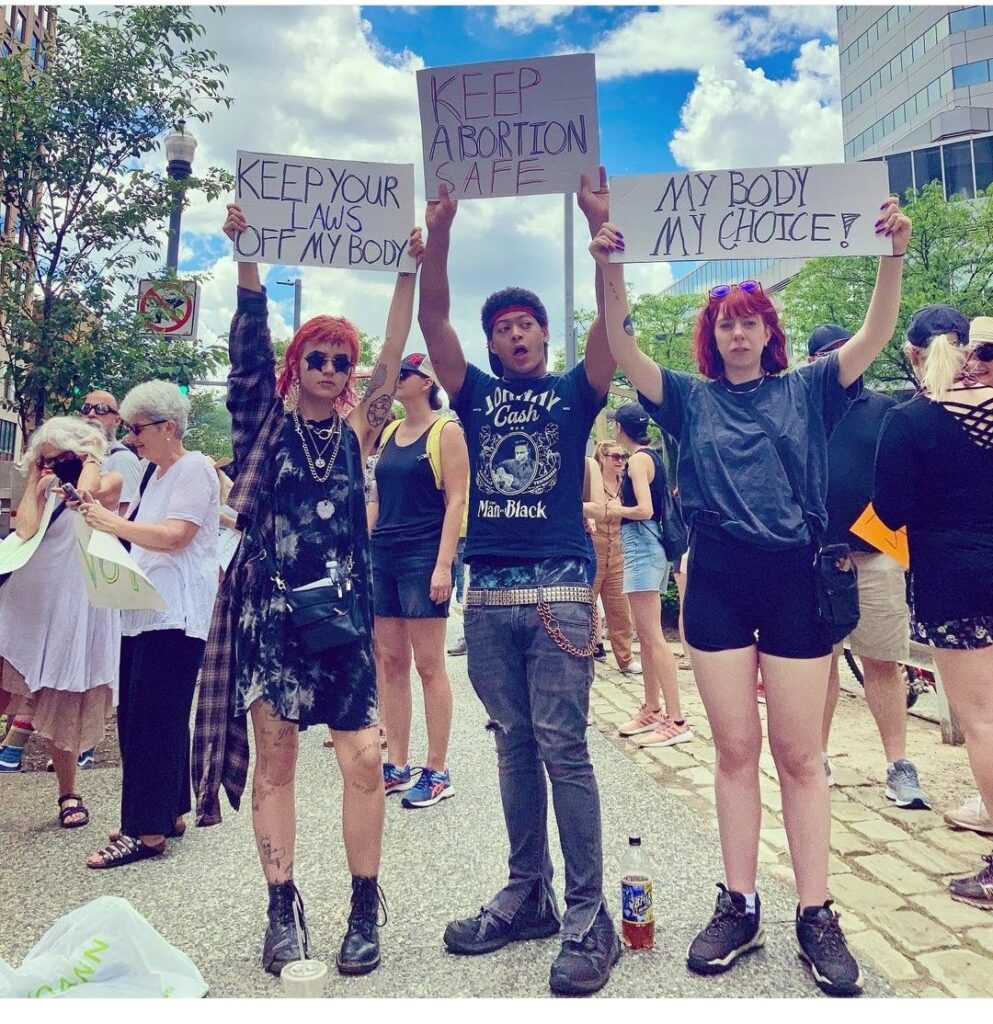 Write songs about the bleakness. Write sad songs or angry songs. Show up to protest against abuses of power. Show up to remind people that these issues are important. When people get bored and move on to the next news trend, show up again and make sure something happens.
Lylyth show up in 'Fight Back' and I hope more voices are raised as we take the message to the masses. If you find this song political, may I remind you that everything's political (credit to Skunk Anansie). Bring on the anger and let's hear the songs about injustice.
Who are Lylyth?
Lylyth are a punk band who describe themselves as a mix of powerful and heavy-to-alterative rock with blues and jazz undertones. They were formed in 2022 in the wake of the SCOTUS "Roe vs Wade" reversal, widely condemned by health organisations, including the WHO.
Athena Onyx (Vocals), Sully Dunn (Guitar), Candrika Rhys (Bass), Rio Clark (Drums).
Lylyth Articles
Written by Fenton on
Steve Fenton writes in our music, words, and culture categories. He was Editor in Chief for The Mag and covered live music for DV8 Magazine and Spill Magazine. He was often found in venues throughout the UK alongside ace-photographer, Mark Holloway. Steve is also a
technical writer and programmer
and writes
gothic fiction
. Steve studied Psychology at OSC, and Anarchy in the UK: A History of Punk from 1976-1978 at the University of Reading.
Discover More Music