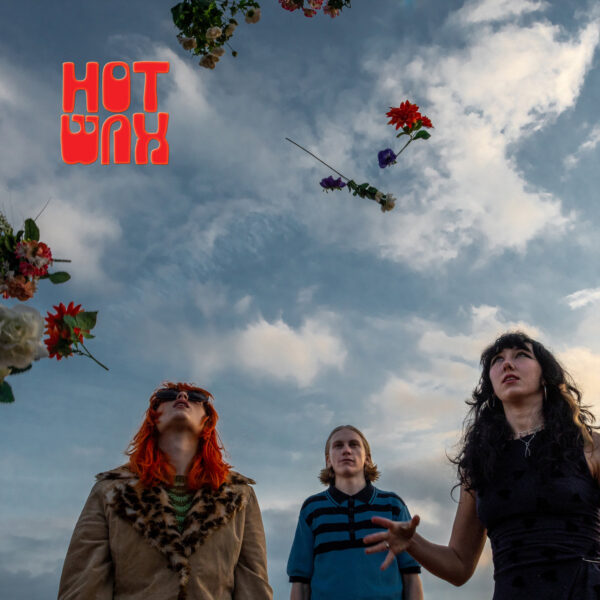 HotWax
A Thousand Times EP
Get ready for some genre-hopping guitar-led chaos, as HotWax drop their debut EP, A Thousand Times.
Wet Leg meets Radiohead in the first track, 'Treasure', but not all at once. The introduction and verse nod at Isle of Wight quirk, before a classic rock riff introduces the pre-chorus. After this, it's the big punchy riff of the chorus itself leans hard into 'Paranoid Android'.
Pain is past pleasure and time will heal treasure
'Cause pain is past pleasure and time will heal treasure
Things divert into grunge territory for 'All I Want', which starts with a synth flicker before fuzzing into a Hole-esque LA post-punk. The lazy drawl of the vocal lives up to the style. There's an oddity of a switch in the second half, providing some interesting development to the sound of the song. The vocal really starts to find its edge here.
Slow riffy rock breaks into a great bass-driven verse for 'Mother'. This is by far my favourite song so far, thick and rounded with a flourish to its signature.
Live a lie a cruel life came from love
Am I selfish if beautys burned and gone
The swing of 'A Thousand Times' has a nihilistic lethargy. This is a love song with Hole-meets-Drugstore vibes. It picks up the volume for the solo and keeps it for the final chorus. 'Rip It Out' closes the record, the most punk song on the record with a punk-poet verse and a screaming chorus.
The vocals have an early Britpop vibe, while the music skips and dodges around a whole host of influences. It's like a visit to the roulette table with a chip on odd and another on even, but there are lots of highly promising moments where they make things their own.
This EP feels like the chaos of the forge. There's hot metal, hammering, and sparks. It's simply too early to predict what HotWax are sculpting.
HotWax Articles
Discover More Music