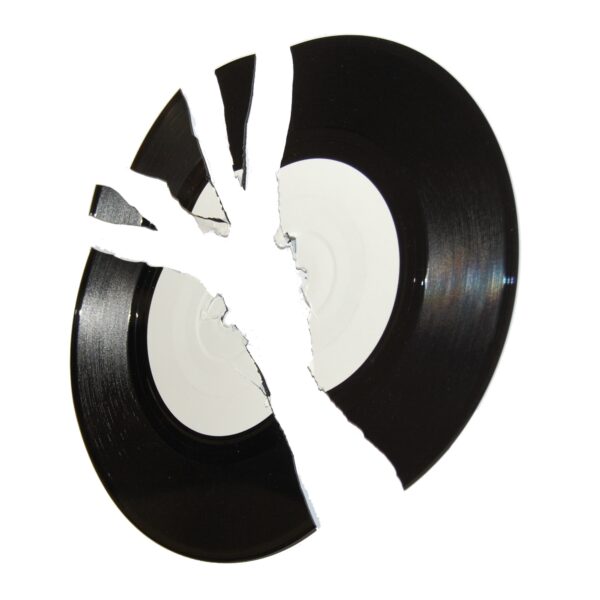 Inhalate
Life Is… EP
Let's go on a journey. It's some time in the late sixties and it's Lemmies birthday. His mom gives him a tenner and says something along the lines of 'Lemmy, if you want to be in a band, take this tenner and get some singing lessons.' Lemmy decides to get pissed instead and Motorhead is born.
Now imagine that he took that cash and had that singing lesson…
Inhalate are a three-piece grind-metal riff band with the kind of vocals you are now imagining. Like the music featured here, they are distorted, angry and brutal but not the strained tuneless noise of seventies rock-metal.
From the first track, 'Don't tell Me', they establish a firm foundation on chunky guitar riffs and metal rhythms.
The vocals come in to play a bit more in the second track, 'PTA', where they form a grinding chant of defiance in an overdriven anthem. This is followed by 'Lift', which has a slightly darker goth/industrial feel, while maintaining the Inhalate sound. Finishing just shy of 2 minutes, this track doesn't overplay itself and it's tempting to hit the skip-back button on the cd player to have another listen.
This feeling is enhanced further when the intro to 'SNUFF' kicks in. Not a bad song – but nowhere near as good as the other 5 tracks on the CD. However, due to the song ending and 'Killing Time' beginning before anyone has pushed themselves in to a standing position, the button never gets pressed.
Final track 'So They Say' is the most contemporary sounding track with the most memorable riff and an incredible ability to make the head nod back and forward. This is the best all round song on the record, with 'Don't Tell Me' taking the title of best riff.
As a six-track thirteen-minute chunk of the Inhalate experience, there isn't much missing from the CD. It isn't anything groundbreaking, it might not get much industry attention until the rock-metal revival in 2006, and you do need to crank up the bass-boost to get the full benefit of the driving bass lines, but you'll be thrusting about and making guitar noises long after the EP has finished.
Written by Fenton on
Steve Fenton writes in our music, words, and culture categories. He was Editor in Chief for The Mag and covered live music for DV8 Magazine and Spill Magazine. He was often found in venues throughout the UK alongside ace-photographer, Mark Holloway. Steve is also a
technical writer and programmer
and writes
gothic fiction
. Steve studied Psychology at OSC, and Anarchy in the UK: A History of Punk from 1976-1978 at the University of Reading.
Discover More Music