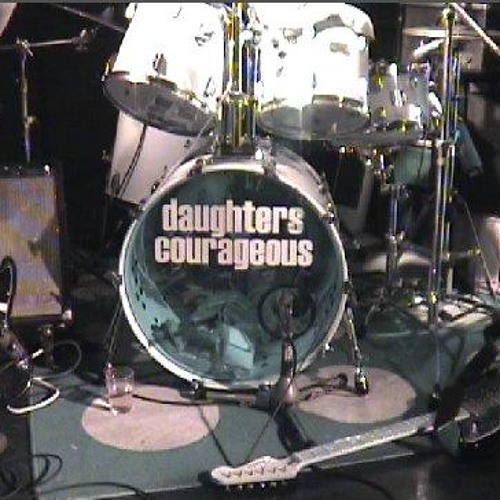 Daughters Courageous
Live (The Undefined / Bushbaby / Inhalate)
The Undefined were the starter-for-ten at The Joiners, offering up a fairly average grunge/rock set. They had some good moments, but they didn't wow.
The overall sound was a little loose around the edges and there wasn't really any stand-out moment in the music or performance. Fans of Idlewild or Pearl Jam might enjoy this band a fair bit.
Second band, Bushbaby, seem to have moved on a bit from their dark-rock style – playing more than one song that was musically very bright. However, the dark edge to the band is still evident in many of the lyrics.
A glittering example of this melodicholy could be found straight away in opener 'Ghost', which despite the hooky anthemic exterior contains lyrics born of turbulent emotion. Although this oceanic depth may not be present in every track, there is plenty going on when you scratch the surface of this band.
Inhalate followed and gushed forth with some heavy riffs that were forged through a very tight relationship between the guitar and bass. Because of the split second timing that Inhalate create throughout their set, the drums did seem to lag slightly. A tighter snare sound and a tough workout regime should see the drums step into line, which will make Inhalate an awesome force.
'Killing Time' was the stand out track, although there were plenty of other songs that sounded good too.
Daughters Courageous finished up proceedings with a series of songs that seemed to transcend the individual influences that are clearly present.
The overall effect was a sound at the epicentre of Placebo, Radiohead, and Foo Fighters. Almost every song could have been introduced with the line 'this is our next single'.
The bass guitar managed to do a lot of work without going overboard and this allowed the guitar to move between a sparse overdriven sound and a full-on wall of noise without having to worry about maintaining the backbone of the song. The interaction between the bass and the drums didn't go unnoticed either, especially during some of the more adventurous rhythms.
This was an excellent collection of melodic-mainstage-rock.
Written by Fenton on
Steve Fenton writes in our music, words, and culture categories. He was Editor in Chief for The Mag and covered live music for DV8 Magazine and Spill Magazine. He was often found in venues throughout the UK alongside ace-photographer, Mark Holloway. Steve is also a
technical writer and programmer
and writes
gothic fiction
. Steve studied Psychology at OSC, and Anarchy in the UK: A History of Punk from 1976-1978 at the University of Reading.
Discover More Music