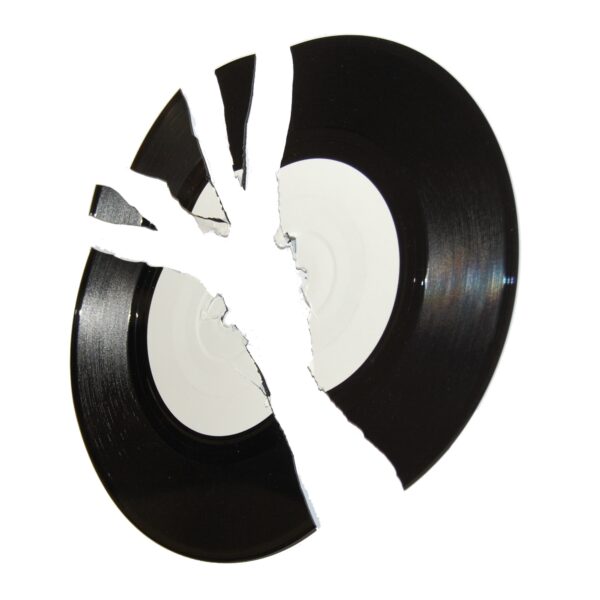 And What Will be Left of Them
Dance Damn You Dance EP
Having attempted an entry into the 'longest band name' award, And What Will be Left of Them were disappointed to learn of a Welsh band that named themselves after their home village – you know the one! An eclectic mix of styles is the distorted foundation for the crazy-pop with retro-revival, electronica, punk, and indie-pop all jockeying for position.
They actually start to head towards a filthy retro sound in opener, 'L'Amour Violent', with the drums suggesting something post-punk. However, all comparisons are cast to one side when the vocal jumps in with both feet to dictate the sugar-candy pop direction.
The title track takes a more surreal underground electro route with monotone vocals in the verse and echoing something similar to Toyah in the chorus. A tidy break paves the way for a big chorus and, I'll be damned, it really could make you dance.
'Throw It in the Pit, Kid' heads back down the Bis route with a play off of mixed gender vocals, although things do become more like the 'Just Say Yes' teamwork of Robert Smith and Saffron. The lyric suggests that 'underneath we are just animals', a point that is proved wrong by Pete Docherty, who underneath an animal exterior is actually just a vacuum.
Final track, 'Dripping Wet', is a Britpop bouncer with hints of Echobelly and Sleeper. There is a little something missing from the guitar progression, where a bend on the last chord would add the slick organic flicker that would elevate the instrument above just playing some chords in the right order and this does sum up the only real downside of the record – the instruments don't really excel at any point.
With coolly flippant melodies from the chap and a mixture of punk and pop female vocals delivered a'la US of A, And What Will be Left of Them are occupying territory in the middle of a musical Bermuda-triangle created by Fleeing New York, the Human League and Bis. Every time they start getting a bit too much like one, they are saved from accusations of musical theft by something that's more like one of the others.
p.s. It's Llanfairpwllgwyngyllgogerychwyrndrobwllllantysiliogogogoch for those who didn't know the one.
Written by Smith on
Stuart 'Saur' Smith was a prolific writer for The Mag throughout the magazine's lifetime. He combined a day job of temporary office jobs in London with a nightlife of trawling the capital's music venues looking for talent. As well as writing about music, he was a session musician who featured on a number of singles in the 90s. Today, Stuart is a Chief Writer for Phonotonal.
Discover More Music