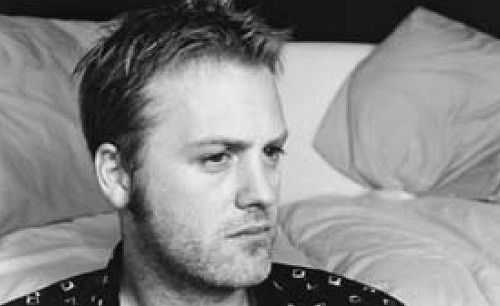 Babybird
Live (Jody Wildgoose)
The lack of promotion by the record company for Babybird's first album in five years, 'Between My Ears There's Nothing But Music' and for his UK tour in support of this, have meant that Stephen Jones has had to cancel and/or postpone most of the dates he would have been playing in the coming weeks. Jones made no attempt to hide his annoyance at this, using his snide wit to convey his displeasure which hasn't faded since his glory days.
The venue was depressingly empty when I arrived which fuelled fears that lack of marketing was going to result in a one man audience situation. However, by the time Jody Wildgoose started strumming away, the place was filling up nicely and the atmosphere had transformed from bleakness to an air of anticipation. Using the same backing band as Jones, Wildgoose's set consisted of brisk country pop tunes which, whilst inoffensive, weren't all that interesting, but seemed to go down well with the crowd.
Stephen Jones was then warmly welcomed on stage to cheers and whistles, launching straight in to a rocking rendition of 'The F-Word'. Joking that those who had come along for some moshing had 'missed their chance', the band settled in to playing the delicate lullabies that Babybird does best. Old favourites, such as 'The Little Things' and 'Back Together' sat well alongside new songs in a similar vein, with a beautifully sung 'Old Skin' going down particularly well.
The band sounded strong, with original guitarist Luke Scott adding a sheen to the overall sound. Jones, as ever, was full of self deprecating banter; jibes about the 'aging' audience and volleying friendly heckles coming from the excitable crowd before launching into new tune 'The Divorce Song', which fitted in with the relaxed atmosphere well.
A ( possibly) reluctantly sung 'You're Gorgeous' was perfectly executed for the encore and still sounds great. Jones looked like he was having fun singing it and certainly wasn't taking himself too seriously.
So, a triumphant return for Babybird? The new songs are great and Jones was in fine form, but he's back without any fanfare or fuss… but I guess that's what Babybird is all about… The Little Things.
Guest article from David S.
Babybird Articles
Written by Guest Writers on
Between 2003 and 2009, [the-mag] had regular contributors from music correspondents covering their local scene. You'll find them all in the guest writers section. The specific writer is mentioned at the bottom of each article.
Discover More Music