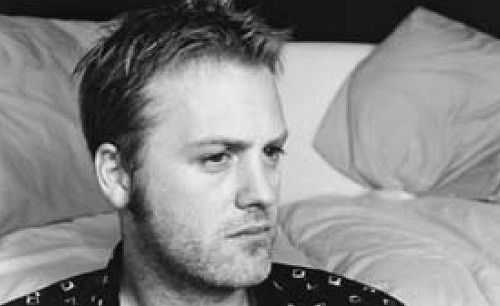 Babybird
Interview
Back with his first new album – under the name of Babybird – for over 5 years, Stephen Jones explains that in no way has he been idle.
What can we expect from you this time round?
Well, it's called 'Between My Ears There is Nothing but Music' and its eleven tracks whittled down from 50 songs that I've written over the last 2 years. I've been working again with Luke ( Scott, guitar) and Matt (Hay, producer) and got enough good tracks together for Chrysalis Records to sit up and take notice.
What are the main themes you're dealing with on this album?
Mainly the loss of innocence, on tracks such as 'Too Much, ' and protecting innocent things. The name Babybird originally came from the same feeling and sound of the songs I write. That sense of fragility is captured nicely again on 'Little Things'.
The delicate sound you capture on your albums is quite unique – Do you think your emotional honesty is something lacking in songwriters today?
Yeah, kind of. I guess I just write songs of a certain type… I've no clue where that fits in with other songwriters. It's a meditative thing – I'll think about what I'm writing about and that's the sound that comes out. The Babybird sound as a whole is definitely a composite of all the different players. There's no real influence from outside.
You've been prolific in the past at releasing the tracks that didn't make the main albums, however lo-fi. Will the other tracks from the new album sessions ever see the light of day?
Hopefully, yes. I've got a few projects up my sleeve at the minute. They may not be released under the name of Babybird though.
You've been away for a while. Did you think that the musical climate right now was right for Babybird's return?
No, I've never felt part of a scene and don't feel so now. It was the same when I first got into the charts in the full swing of Britpop – I never felt I fitted in there. I just write songs and put them out when they're ready and try and avoid being pigeon-holed – for instance 'The F-Word' (stomping track from 2000's Bugged , now the theme music to the cookery show of the same name) surprised a few people but was still well received. I don't even listen to what you might call the scene that's around today! It's pretty cynical if a band is analyzing what's going on around them and then affecting their writing to fit in with a scene.
What are you listening to at the moment, then?
I've been listening to a bit of hip hop, some Sigur Ros… I wouldn't say I listen to the sort of music that I make…
With the advent of the Myspace revolution, do you feel that the internet gives you a new forum for your lo-fi releases?
Yeah, I think it's great. At the minute my Myspace page is being done by someone in New Zealand, in fact. It's incredible and quite scary too: you get to see what the people who buy your records look like! I want to put more tracks on there. The whole Arctic Monkeys thing shows it works even if it's just somewhere for record companies to grab new talent from, or to maybe play down their involvement… I don't understand what happened with the whole internet-sensation Sandi Thom?! I guess it's not all good news then!
As well as Babybird, your other creative outputs include writing film soundtracks and novels. Is one more important to you than the others, and how do you decide which to do?
I guess it's just a question of time. It's all ongoing. I'm always writing down ideas all of the time. If a publisher or a director comes along, I'll turn my mind to the project in hand. I'm a dad now, so I have to juggle it all with that too!

With this album I was putting together songs and when the record company shows interest they take your life over! Interviews, touring etc…

Currently, I've got some other musical projects on the go, including some dance music tracks – more like hip hop beats with fucked up vocals – which I'm working on with Aim ( the producer). I try to get away from being put into boxes… I can't give too much away at this stage – I haven't talked to anyone about this!
Will you be touring to support this album?
Yeah, I am – the dates are on the Myspace site, but a few have been put back. My backing band also play with other people, such as Jarvis, so there have been a few changes. We're definitely playing in London on the 4th October and Brighton on the 5th. I think the others are being moved to early November.
Does 'You're Gorgeous' get a live airing these days, or is it still a song you try to avoid?
Well, I am tempted – a lot of fans request it and I guess I owe it some respect – I do live off the royalties! Maybe I'll resurrect it as a death metal version! It's a double-edged sword – some fans want it, some fans think it's selling out. You'll have to come and find out!
'Between My Ears There is Nothing but Music' (BBRCDO10) is out on 25th September on Chrysalis.
Guest article from David S.
Babybird Articles
Written by Guest Writers on
Between 2003 and 2009, [the-mag] had regular contributors from music correspondents covering their local scene. You'll find them all in the guest writers section. The specific writer is mentioned at the bottom of each article.
Discover More Music