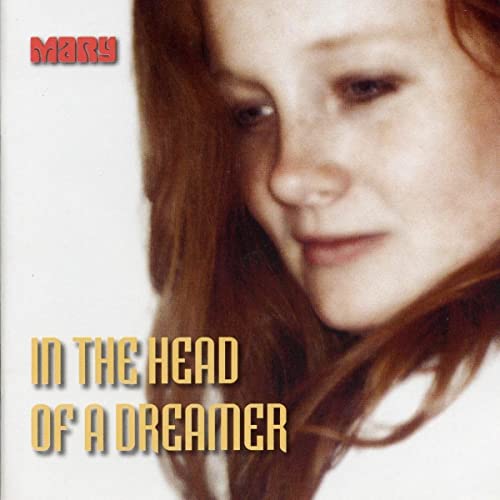 Mary
In The Head of a Dreamer LP
Danish chanteuses Marie Ingerslev has apparently been writing and performing original material since an early age until finally cementing her cast of musicians under the moniker of Mary.
This debut album from the Danish five piece, available now on the ever growing Matchbox Recordings, touches a number of interesting bases including the vocal eccentricities of a young Kate Bush, the nightmarish soundscapes of very early PJ Harvey even the Halloween vibe of the UK's own Penny Sweets. However, more often that not for every shade of grey there is a burst of Technicolor enlightening and warming Marie's voice to evoke the blissful ambience of the more recent material from Icelandic wizards Sigur Ros.
A quietly understated piece of work that gently persuades the listener into entering the gentle world that it inhabits. Vocals soar, by turns breathy whisper and orgasmic yelp, seeping across the musical landscape like a lost soul drifting without aim, weighed down by guilt, fear and helplessness.
The dreamy quality of the music is enhanced by a lush, detailed backing compromising clarinet , strings, double bass and softly strummed acoustic guitar, all quietly lining up to accompany the voice, and indeed the listener, on a journey across territory which is by turns as dreamy as Wonkaland and as nightmarish as the most cragged mountain pass.
Highlights include the closing 'Cradlesong' – a beautiful end to the record and also the mid album gem of 'Reality is Only Imagination'.
A classy, detailed debut that sets high expectations for the angelically voiced Marie.
Guest article from Ben M.
Written by Guest Writers on
Between 2003 and 2009, [the-mag] had regular contributors from music correspondents covering their local scene. You'll find them all in the guest writers section. The specific writer is mentioned at the bottom of each article.
Discover More Music