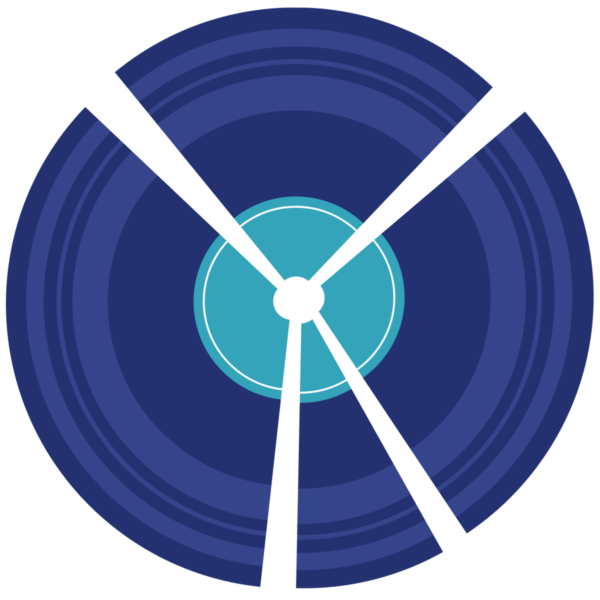 Lethal Fixx
Live (Dollar-Sent / Nakran / Kid Ego)
OTT Promotions has kick-started 2007 with a brilliant show at Camden's Purple Turtle on January 13th featuring an interesting line-up of new, young, and hungry underground rock-scene bands, all sprung up to compete for attention in the last few years. Headlined by masters of historicism Kid Ego, whose music is an eclectic mix of several retro rock styles, the night also brought out rockers Lethal Fixx, Narkan, and Dollar-Sent.
Dollar-Sent opened the evening with a set of strident songs, from the word go establishing the tone for the rest of their show, turning it into a compilation of energetic, vocals-to-the-fore, single-mindedly repetitive songs best played as a soundtrack to drinking large amounts of warm English beer in the company of your local Motorhead fan club members.
In spite of the inveterate predictability of their songs (the band sounding almost the same way they do on their album) Dollar-Sent still managed to surprise me – I found out that singer/guitarist Chris Rizzanski tries to resemble Lemmy from Motorhead not only vocally (which I knew before), but also visually (which I haven't known), his facial hair and vest dropping heavy hits as to who his inspiration comes from.
The band's songwriting is a junior-college version of Motorhead from the Ace of Spades era and it doesn't take long to identify common elements in all their songs – Lemmy-style vocals, frenzied rhythm section, brisk guitar, and sometimes a Ministry-inspired middle 8 to give a song a bit of variety. The result, however, is not dynamic, but invariably static and repetitive, without any promise of anything larger, deeper, or at least different than the pre-set format.
In rock music people want you to sound like you, not your heroes, no matter how great they may be. It seems that Dollar-Sent have found a comfortable groove in their songwriting far too early, taking a classic act for their main point of reference for style, temperament, and composition, losing sight of their own purpose.
Originality, however, was provided a-plenty by the next band, Narkan. After the obsessive riffing of Dollar-Sent the mood was lightened when Narkan took the stage with a completely different style on offer – instantly catchy hook-laden glam metal that can get anyone, including me, dancing in no time. This band has plenty of drive magnified by concise writing, offering irresistible shout-along moments (that many in the audience have fully indulged in), as well as finely wrought introspective songs displaying serious lyric sensibility.
Guitarist Sergio's parts sounded near-virtuosic but still sought to go beyond mere technique, while singer Micky's approach to singing showed discipline and precision, as well as real passion, distilling the history of the genre into a very personal form of expression. Drummer Lee and bassist Dean are serious-minded musicians, but they still know how to have fun, Dean treating his bass as if it was a submissive lover, throwing it into all sorts of rude positions, and rocking out with the swagger of a real rock'n'roll bad boy.
Narkan have teased the audience with some sparkly catchy rockers that weren't included in their EP, showing that they have lots more superb material in the bag, and making me want to get hold of their next record as soon as it comes out. Overall, their set demonstrated that this band's music has enough brains and enough heart, as well as the right measure of insolence and delicacy to soon turn them into a seriously successful rock band, and their songs, into stuff of mainstream airwaves.
Lethal Fixx were on next, presenting a set of conventional tunes that are easy to get into but just as easy to forget, with hooks grabbing you for 2 minutes and then letting go. The first time I saw them live was in June 2006 and they still continue on their merry quest for voluptuous glam rock, their banalities, and trivia gathering a slightly larger teen following today than 6 months ago. The emphasis is, as always, more on the stage show than the songwriting craft. Their songs are listenable but offer no particular harmonic tension that would grip you or interesting melodies that would make you care for longer than a few minutes.
Even though they quote Metallica, Motley Crue, and Aerosmith among their influences, so far Lethal Fixx are nowhere near the fuck-it rampage of Metallica, sexy impudence of Motley Crue, or elegance of Aerosmith. This band hasn't been going for long though, and I hope they have the potential to write better than they do now.
Guest article from Alyssa O.
Written by Guest Writers on
Between 2003 and 2009, [the-mag] had regular contributors from music correspondents covering their local scene. You'll find them all in the guest writers section. The specific writer is mentioned at the bottom of each article.
Discover More Music