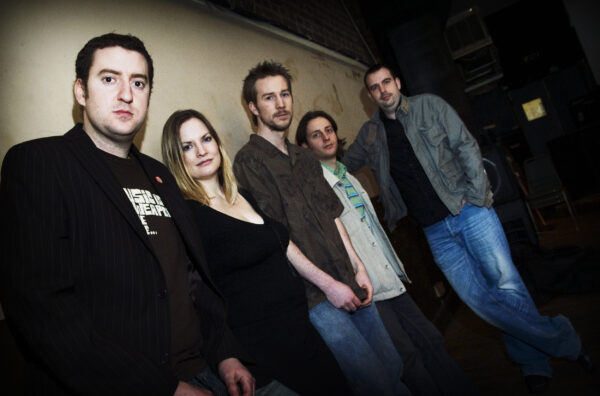 Dlugokecki
The Mag Awards Show Preview
In our mini-series of catch-ups with the bands playing The Mag Awards, we managed to get hold of Ben Dlugokecki to ask a few questions.
Dlugokecki played at last year's Mag Awards, now you know what to expect are you more prepared?
We really enjoyed The Mag Awards last year – and winning the two awards meant a lot to us. There was a large amount of drinking, we enjoyed our set and I remember Dead!Dead!Dead! playing an awesome show. It was a blast! This year we're going to play a few new songs off the forthcoming album, and we've already prepared an immense final song. And no – it's not Cotton Eye Joe.

The band line-up is very good for the night – I'm a fan of Dawn Chorus, 'Lobster Telephone' is very catchy! Idiot3 and I have been mates for years, so it will be nice to catch up.
Last year we had almost a 100% Dlugokecki line-up (Andy was on holiday!) what's the line up this year?
Andy Wild was away last year – and we mourned him. I think he was surfing!
We're still discussing the line-up for the show – we like to mix things up a bit!
You're a firm favourite on Original 106fm and have reached listeners all over the South, have you noticed an increase of fans from the region?
Original 106fm have supported our band from day one – and we love them for it! Xan is a hero to unsigned artists everywhere. He believes in giving new talent a go – which we're very grateful for. We've enjoyed our sessions on Original 106fm and look forward to playing again soon! Every time a song is played, or we've done a session we do tend to receive emails from our fanbase or new listeners asking to hear more – which is very positive.
Your 'How Do You Do Tour' saw you and Andy playing at famous places over the UK, How does it feel to be playing at The Talking Heads back in your home town?
Well, it's no secret that the Talking Heads is my favourite venue in Southampton. We finished the tour at the Talking Heads, playing with Inspiral carpets and Nizlopi – 2 sold out performances! I love the venue. It's like my second home.
Do you have any last comments to share with our readers before the big night arrives?
Yes – please check out our YouTube videos and see our 'How Do You Do Tour' Video and our support gig with David Gray.
Discover More Music