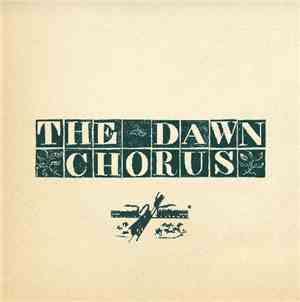 The Dawn Chorus
The Mag Awards Show Preview
As The Mag Awards gets ever closer, we thought we ought to catch up with some of the bands playing at the show. We got hold of Matt Simpson, drummer and singer from The Dawn Chorus in order to get answers to a few questions.
You've have a couple of busy months with the release of your new album, what has the reaction been like from all your fans?
Generally the response has been very good, we seem to be accumulating new fans at gigs because of the music we play, which is what we have always wanted to do. The addition of Ben (on mandolin) has really beefed up our live sound and allowed us to get closer to how we want to sound. And he's another mate from way back too.
You've been a big hit with The Mag readers, getting into the MP3 charts and Top of the Crop, do you still get surprised by your success?
I don't think 'surprised' is the right word; we have put a lot of work into the band over the last few years and we have belief in what we do so I guess we think the songs deserve it. I think a more fitting word would be 'grateful'. The Mag charts show that music fans have been listening to our stuff, and that makes us happy. We know how much choice music fans have and it's fantastic to think that a bunch of them have chosen to listen to our music.
Original 106fm's Xan Phillips is a fan of your music, how does it feel when you hear your songs being played on the radio?
Weird! Mostly it's a testament to the work Neil and Rich (Jelly Maid Music and Blacksmiths Studios) put in to mixing and producing the music; the songs never seem to sound out of place on the radio due to how well they have been polished by those guys.
This is your first time performing at The Mag Awards, what does it mean to you to perform at the show?
The Mag has always been very good to us so it's a great feeling to be performing amongst friends. It was a great night last year and all I wanted to do then was get up and play; this year we get to do just that!
What should we expect from your performance on the night, have you got any special tricks up your sleeves?
We'll be rolling out a bunch of tunes from the new album with the full live set up (6 of us), and maybe visiting a few of the oldies too. As for tricks up sleeves; I wouldn't want to ruin any potential surprises!
Well the big night is looming and we are all getting very excited, do you have any final comments you would like to tell The Mag's readers?
Come along and celebrate music; obviously it's an awards show but the spirit of The Mag has always been to share enjoyment of music and just have a good time. Also, buy me a drink. Cheers!
Written by Fenton on
Steve Fenton writes in our music, words, and culture categories. He was Editor in Chief for The Mag and covered live music for DV8 Magazine and Spill Magazine. He was often found in venues throughout the UK alongside ace-photographer, Mark Holloway. Steve is also a
technical writer and programmer
and writes
gothic fiction
. Steve studied Psychology at OSC, and Anarchy in the UK: A History of Punk from 1976-1978 at the University of Reading.
Discover More Music