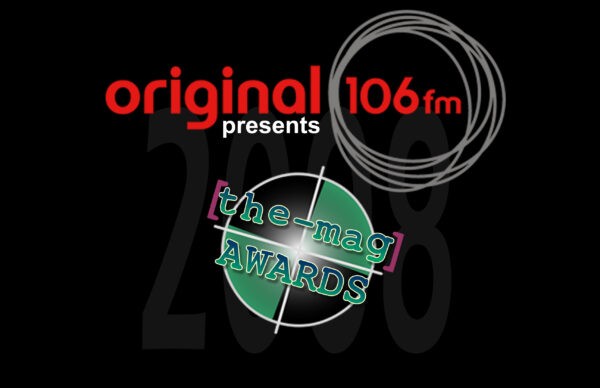 Announcing The Mag Awards 2008
Update: The polls have now closed and the winners have been selected by your good selves. You'll have to wait for the awards show on 19th July 2008 at The Talking Heads in Southampton to find out who they are!
Saturday July 19th 2008 at The Talking Heads, Southampton
Original 106fm presents The Mag Awards Show 2008
An awards show followed by some great performances from…
IDIOT3, DLUGOKECKI, THE DAWN CHORUS, and RICHIE MADISUN plus LAZY ACRE DJs and a few surprises!
---
Yes, The Mag Awards 2008 are on the way and the most important part of the whole affair is you. Without your votes, the wrong band might win it and that just wouldn't be right! We're looking for the best record, live act, band, solo-artist and a few other things too and the good news is, there's no phone-ins, text messages or cost to you!
All you have to do is log-in or register and select the "Reader Polls" option on your personalised page to find The Mag Awards 2008 voting form. Signing up only takes a minute and it's completely free.
We don't compile short-lists or restrict your voting, every band we've covered over the past year is available in their relevant categories and you can choose whoever you like. We do have a "Writers Choice" award this year, which contains the bands we've enjoyed the most, but you still need to pick a winner from our favourites.
Good luck to all the bands and happy voting to the fans. The winners will be announced at The Mag Awards 2008 show, next year!
Discover More Music