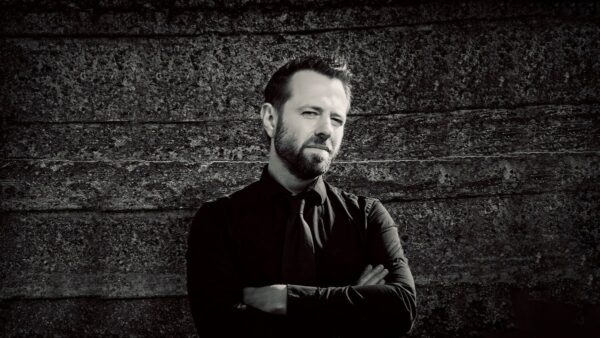 Therapy?
Interview With Neil Cooper
Since the release of their top-scoring album, 'Crooked Timber', Therapy have been busy playing shows all over Europe – but next month they kick off their big UK tour and will be hitting a venue somewhere near to you.
We caught up with drummer, Neil Cooper, who was enjoying a bit of time off at home in Derby to find out what the band has been up to and what they've got in store.
Are you enjoying a bit of calm before the storm?
We're getting our ideas together at the moment. We've been doing a lot of festivals, which are different to headline shows, and we've got two club shows in Austria before we start rehearsals for the UK tour.
You've got a busy schedule ahead, after the UK tour, aren't you playing in Europe again?
We're playing all over Europe: France, Belgium, Germany, Italy, Poland, and the Czech Republic. The band hasn't played in Poland since before I joined, so that will be a first for me. We did get close before when we toured Bosnia, Serbia, and the Ukraine.

After we recorded the album and we were presented with all the possible tour dates and we wanted to play as many as we could.
You were really happy with 'Crooked Timber' when you finished recording it, it that still the case?
When we came out from recording the album with Andy Gill, we all knew it sounded exactly like we wanted. Our frame of mind was write it from the ground up rather than all bring ideas into the song writing process. We did a lot of jamming and making a racket, which we really enjoyed. We then kicked the ideas into the shape of a song.

Because of that, it still sounds great – although it's always odd listening to my own record. We're still really happy with it. We play all of the tunes live – we play other songs as well but we're not just playing a couple from the album; it's all of them. At the festivals, the new songs have been going down really well and a lot of people haven't heard them before.
I know you also teach drums, what happens with your teaching when you go on tour?
Luckily the teaching is flexible. The schools appreciate that I'm in a band and actually doing the thing I'm teaching, so I can fit it in when I'm not recording or touring. I really enjoy teaching – my pupils are all into rock music and playing in bands.

I like to see the effort that the students put in. There's so much shit around like X-Factor which is all about a quick-fix. You stand in front of some judges and they tell if you're good or bad and promise to make you a superstar – there's no effort involved in that. It's good to see real enthusiasm and bands that are willing to work at it and put in the effort in to get somewhere.

I think there will be a backlash against the quick-fix mentality, but it may take a decade for people to see the damage that it's doing. You can take any one of the greats, for example Johnny Rotten, Ozzy Osbourne, or Freddy Mercury – none of them would get through X-Factor because they're not run-of-the-mill enough.
What's the plan after the tour?
We're going to release 'Exiles' as a single early next year. We're going to do a video and get some remixes of some songs so we can give the fans a nice package in the new year.

We also plan to record a live album. We'll probably record a few of the live shows and take a couple of songs from each country.

It's the 20th anniversary of Therapy? next year too, so we're going to be doing some special stuff for that. It's going to be a busy 2010!
So if you haven't bought it already, Crooked Timber was the first album on The Mag to get the top rating (after five years of searching), find out when Therapy are playing near you and check out their website for all the details!
Written by Fenton on
Steve Fenton writes in our music, words, and culture categories. He was Editor in Chief for The Mag and covered live music for DV8 Magazine and Spill Magazine. He was often found in venues throughout the UK alongside ace-photographer, Mark Holloway. Steve is also a
technical writer and programmer
and writes
gothic fiction
. Steve studied Psychology at OSC, and Anarchy in the UK: A History of Punk from 1976-1978 at the University of Reading.
Discover More Music