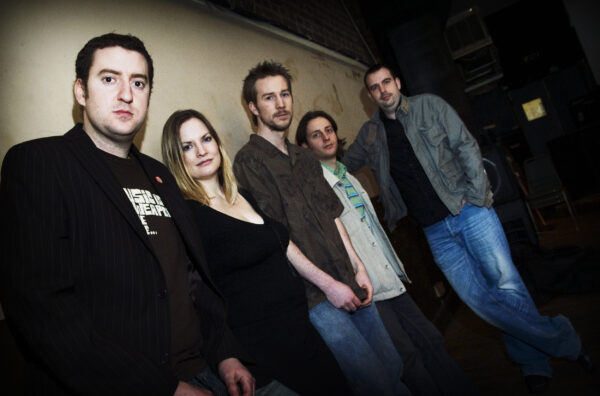 Dlugokecki
Let This Be Right Mini-LP
It may be hard to believe, but we've not had a Dlugokecki recording in our post bag since June 2007. That's not to say that Dlugokecki hasn't been busy organising and playing shows and recording songs and – happily – a mini-album has appeared with seven sweet songs and a proper-nice booklet inside with lyrics and pictures.
It all starts in a blaze of pop with 'Save My Soul' and its rich instruments and crisp production. From here on in, there are twists and turns as things become more emotive, then introspective and altogether totally brilliant. The surprise song for me is 'Let This Be Right', which has a soaring melody and melodramatic guitars as well as some big strings and more than a good knowledge of how to build something up to a crescendo. It certainly deserves to have it's title fill the job of naming the record.
Ideally, you'd hold onto this record for a month or so in order to fully benefit from listening to the songs when the sun is shining down upon you, which is scientifically proven to be the perfect conditions for these awesome tracks – but to have this record is to listen to it.
Written by Fenton on
Steve Fenton writes in our music, words, and culture categories. He was Editor in Chief for The Mag and covered live music for DV8 Magazine and Spill Magazine. He was often found in venues throughout the UK alongside ace-photographer, Mark Holloway. Steve is also a
technical writer and programmer
and writes
gothic fiction
. Steve studied Psychology at OSC, and Anarchy in the UK: A History of Punk from 1976-1978 at the University of Reading.
Discover More Music