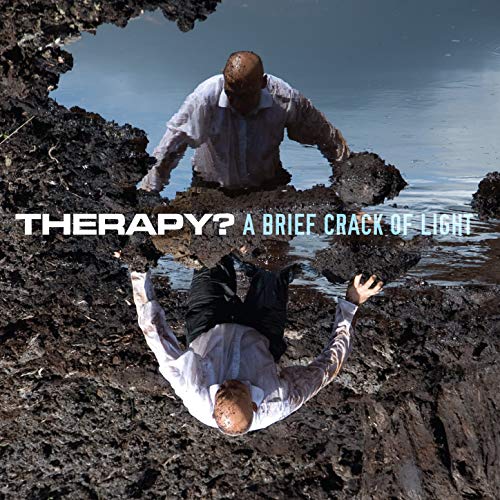 A Brief Crack Of Light is a surprisingly melodic, but nonetheless heavy, album from one of the most awesome bands of our generation, Therapy?
'Living In The Shadow Of A Terrible Thing' is the first single from this record and it's a good choice – a statement of intent that kicks off the album with a substantial groove. Equal to this strong start, 'Plague Bell' has the feel of a Rival Schools track. As an opening span, this two songs are very well matched indeed.
'Marlow' starts off like 'The Head That Tried To Strangle Itself', which will never be a bad thing. It then transmogrifies into an off-the-wall instrumental more akin to 'Magic Mountain'. This track is like an abbreviated version of the 'Crooked Timber' album.
The sinister guitars in 'Before You, With You, After You' perfectly accompany a string verse and plaintive chorus, contrastingly, 'The Buzzing' harks back to Infernal Love's '30 Seconds' with its urgent beat.
'Get Your Dead Hand Off My Shoulder' is introduced with a tight beat and shifting rhythm. The bass adds an unexpected twist. The melodic stomping 'Ghost Trio', the heavy rhythm of 'Why Turbulence' – is there any bad track on this record? Evidently not. 'Stark Raving Sane' is relentless and 'Ecclesiastes' is a dark track that ends the album with a deathly slow pace and strangely Lennon-esque vibe.
If you didn't reacquaint yourself with Therapy when the tidal wave of 'Crooked Timber' surprised us a couple of years back, now is a great time to rediscover their musical genius by buying both that acclaimed masterpiece, and 'A Brief Crack Of Light', which is surely another.