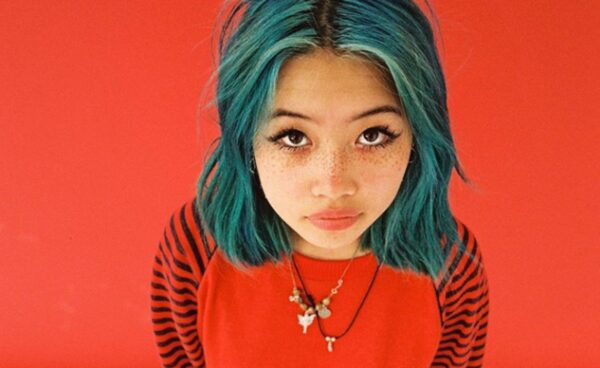 Beabadoobee
Space Cadet EP
Appropriately housed in the same stable as Wolf Alice, Beabadoobee supplies a reportedly lo-fi extended play that defies the brand in all except the smartly discordant flourishes and semi-tonal vocal sashays.
From the Drugstore kick of 'Are you Sure' to the last hum of 'Space Cadet', this is a top-drawer offering. The vocal is flawless and the guitar ranges from a warm jangle to an ace crunch.
Musically, there's alternative, dream-pop, slacker, and lo-fi all blended in a cauldron and topped with a smooth breathy vocal. It's Pavement, Drugstore, Pale Waves, The Hold Steady, Wolf Alice, Ting Tings… you get the idea. There's definitely an edgy left-field curve to all five tracks, but also a real polish, depth, and warmth in place of the often jarring sharpness.
There is so much richness to this record, it's hard to work out how all this emerged in the two years since the first recording, 'Coffee'.
Lyrically, the space theme pops up throughout the record, even in the more personal songs. Even 'Sun More Often' technically concerns two objects floating in space, making it five-for-five. The enigmatic 'She Plays Bass' gives very little away lyrically, but hints at inspiration just as much as the more direct 'I Wish I Was Stephen Malkmus'.
Beabadoobee is on a meteoric arc right now and you won't regret adding her to your playlist, as you'll soon discover why she's a hit with so many other musicians.
Written by Fenton on
Steve Fenton writes in our music, words, and culture categories. He was Editor in Chief for The Mag and covered live music for DV8 Magazine and Spill Magazine. He was often found in venues throughout the UK alongside ace-photographer, Mark Holloway. Steve is also a
technical writer and programmer
and writes
gothic fiction
. Steve studied Psychology at OSC, and Anarchy in the UK: A History of Punk from 1976-1978 at the University of Reading.
Discover More Music