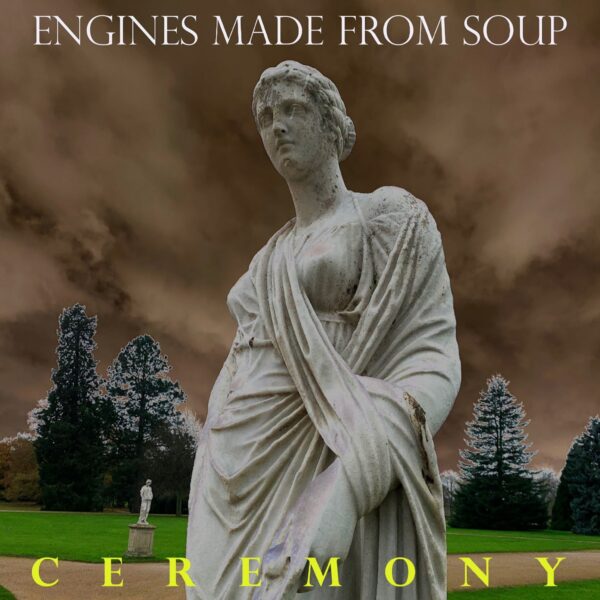 Engines Made From Soup
Ceremony
Following their resurrection and remotely recorded album, Engines Made From Soup will make a return on 23rd April with their latest single 'Ceremony'. To sum it up in a few short words, for a band that has been around for quite some time, it's bright, fresh, and full of drama.
The song emerges from an enigmatic crepuscular birth to be sprinkled with a punchy bass throb and hooky persistent piano piece. It's a pop song with up-beat drums and hints of Placebo b-side darkness baked in. The pre-chorus build up is bright and soaring, letting things sweep like a Condor across a canyon for the "watching forever" lyrical hook.
There are a lot of instruments on this record, including some string stabs to really raise the sonic feel as we head for the chorus, but everything is very intelligently done. When it needs to be, it is sparse and atmospheric, which makes this record perfectly dynamic. A special mention has to go to that bass line, which subtly pumps the whole song along.
Vocally, it's rich and warm; deep in the verse and rising for that all-important build up. Perfectly in keeping with the music of the song and reminiscent of some of Scott Walker's work, or bands like Darling and The Motorpool.
Of course, I did my research and had a listen to their album. This song, though, is definitely their best yet.
Discover More Music