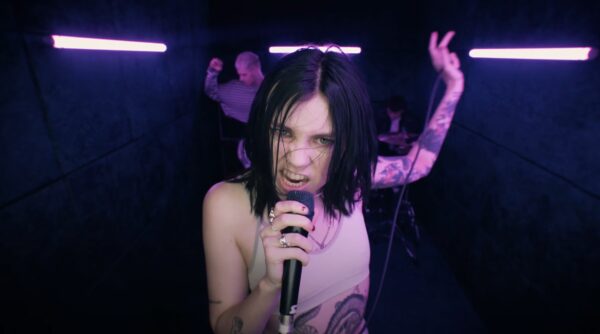 Hot Milk
Split Personality
To tease the release of a new five-track EP, I Just Wanna Know What Happens When I'm Dead, which lands on 10th September – 'Split Personality' is a throbbing fuzzy track that expands on the Hot Milk vocabulary.
The song, like the video (which may not be suitable for people with photosensitive conditions), is urgent. The guitars and bass on this track are a little heavier than usual, flickering metal licks that suggest nudges across the genre boundary. This doesn't prevent the song from being a fizzer that is full of beggertick hooks.
Lyrically, we haven't been surrounded with this many drug references since Suede – unless I've picked up the stick very much the wrong way around… Wittgenstein's Ruler and all that!
Hot Milk are currently touring (8th – 16th September), so this is a great chance to catch them live.
Watch Hot Milk – Split Personality
Discover More Music