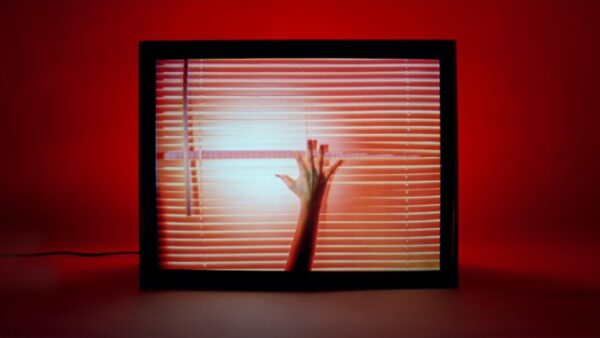 Chvrches
Screen Violence LP
CHVRCHΞS latest long player started during lockdown, but suffers not at all from distance-collaboration. In terms of composition, it's undoubtedly the band you know and love, but there are some new ideas in the beats that keep things fresh.
The opening triplet, which starts with 'Asking For a Friend', provides a segue between previous albums and the new material, fully on point with the trademark sound, melody, and lyrical rhythm. This continues in 'He Said She Said', with its bitter lyrics and throbbing bass-heavy tune and 'California' in it's shimmering melancholy.
The twist comes in the beat as 'Violent Delights' arrives. The drums get muted during the verse, matching the bleak lyrics, this makes them cut through in the chorus. There is definitely something in search of darkness about this tune and I love it. This leads neatly into 'How Not to Drown', in collaboration with The Cure's Robert Smith. Once again, the lyrics are poetry, something not often found on popular records. Smith sounds utterly fresh on this recording and the combination with Mayberry's supreme soprano is otherworldly.
Either because we've just exited the Smith collaboration, or because it's plain true, the bass and guitar in 'Final Girl' harks back to Disintegration, but diverts into a slightly bouncier pop shine – despite the lyrics maintaining the downbeat dirt that is consistently the star of the show for me.
It's only with 'Good Girls' that we land back in familiar territory. This could have been a lost track from The Bones of What You Believe, book-ending the section that breaks out into different territory. This is where things remain with the anti-sweet 'Lullabies'.
We then have 'Nightmares', which is a powerful stomper with razor-sharp lyrics and the album closing 'Better If You Don't'.
Yes, this sounds like Chvrches. It would be a massive disappointment if the band pulled a "we don't want to sound like us" manoeuvre as so many others have done. Instead, we have a steady progression in the form of an album that has new ideas to offer. You could pick singles from this record with a dart and a blindfold – there are no bad choices here. As already mentioned, the lyrics are like dark pools of chilling water.
This album is going to get a great many spins on my old record player.
Discover More Music