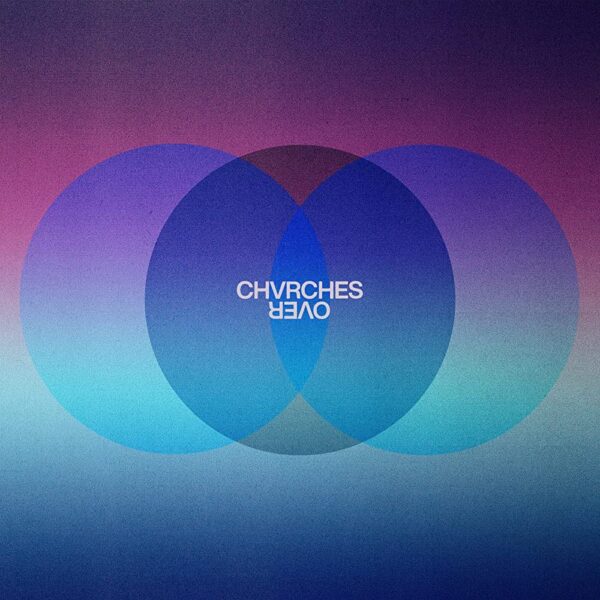 Chvrches
Over
I absolutely love Chvrches. They have been on my radar since 'Gun' and they have quickly gained a respect amongst rock fans that synth-pop has never before achieved. They've gone on to release nothing but stunning records – four albums and every single one hitting the top ten in the UK.
I mean, honestly, how do you whip up Screen Violence as your fourth album, it has all the vibrant energetic freshness of a debut. Speaking of which, let's get to their new single 'Over'. This new single is not yet associated with a long player, the band announced that the single was a book-end to their last album, calling it "a brief reprieve from the horrors of CHV4".
OVER – OUT 24 FEB. A brief reprieve from the horrors of CHV4, we finished a new song and couldn't wait to share it with you.
Wake Me Up When It's Over
I'll get straight to it. This song is nothing short of an anthem. It has that rich Chvrches soundscape with Mayberry's vocals soaring like a majestic raptor across the top. The verse has a Paul Young vibe. Things are kept to a beat and a swirling low synth at first, but like a change in the tide, the synth whips up into the first pre-chorus.
The synth spreads across the spectrum in the chorus, which has two halves (the second elevated a little more with some backing vocals). It's rich and comes at you in waves. As always, the music is intricate and layered. Wonderful.
The second verse has a sparkling guitar, which reminds me of the great guitar work of Charlie Burchill. This time, the pre-chorus is a dip down before the chorus returns. The switch around in dynamics didn't just please me from a song structure perspective; it also pleased those tiny muscles that make your hairs stand on end.
The bridge is a brief moment of just synth and vocals and the chorus that follows has extra bursts of light.
Chvrches are on tour in Brazil throughout March and September will mark the ten-year anniversary of The Bones of What You Believe. We might have to wait until 2024 for the next album… but Chvrches are always worth the wait.
Over Lyrics
Sometimes I just drive
'Til the night turns off my mind
I'm passing cars
And crowded bars
Never know until I go too far
Confusing faith and fear
Paint a smile from ear to ear
'Cause if I blink
I start to think
I feel nothing, I feel everything

I try my best to turn down the noise
And I tell myself that boys will be boys
It's getting harder to breathe
So baby put me to sleep
'Til it gets better?

So wake me up when it's over
It's over
When it's over
Tell me it was all just a dream

And wake me up when it's over
It's over
When it's over
Tell me it was all just a dream
And I'll believe it

Keep me in the dark
Then fast forward to the part
With endless nights
And neon lights
I'll be beautiful and starry eyed

I try my best to turn down the noise
And I tell myself that boys will be boys
It's getting harder to breathe
So, baby, put me to sleep
Til it gets better

So wake me up when it's over
It's over
When it's over
Tell me it was all just a dream

And wake me up when it's over
It's over When it's over
Tell me it was all just a dream
And I'll believe it

Sometimes I just drive
When I can't turn off my mind
I don't know where
I'll meet you there
Someday

So wake me up when it's over
It's over
When it's over
Tell me it was all just a dream

And wake me up when it's over
It's over
When it's over
Tell me it was all just a dream

And I'll believe it
Discover More Music