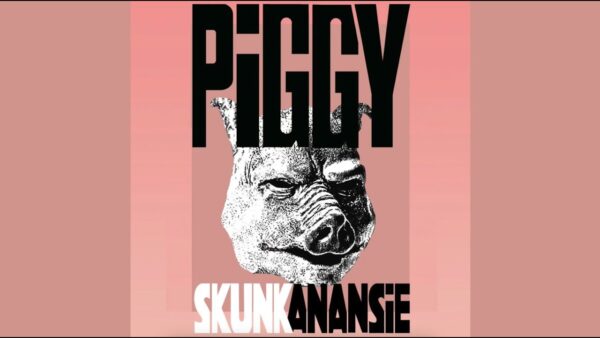 Skunk Anansie
Piggy
It has been over five years since Anarchytecture, so it's a good time for the angsty fuzz of 'Piggy' to hit our speakers.
Musically, you already know that Skunk Anansie has good things going on in all departments. This is definitely a classic song, with neat pulsing bass from Cass and smart guitar work from Ace going on in the verse. The drums are always a bit special and Richardson does something really neat when he wrangles the beat in this one, there's a bit of rhythmic space that just couldn't be accomplished by a band without these chops.
The vocal is melodic and powerful, emerging in a whispering verse and ending in the embers of a massive rage. The lyrics are abstract but angular. They mean something to me at the time of writing, but whether this matches the intent, I have no idea. Channeling that emotion in 'yeah bow to me, papa's gonna buy you a brand new piggy' certainly helps me to deal with all the shit rubbing me up the wrong way right now.
This is a real punch in the face of a song and I'd hate to be whoever it is that inspired those words. Blistering and brilliant.
Watch Skunk Anansie – Piggy
Discover More Music