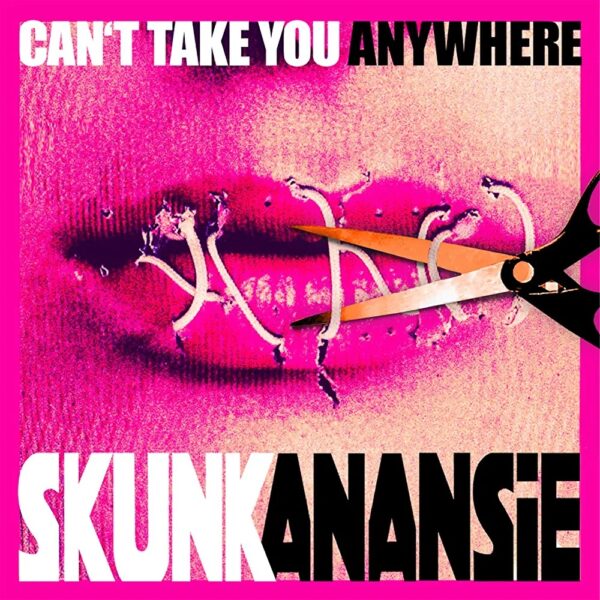 Skunk Anansie
Can't Take You Anywhere
Where 'Piggy' gave us a stomping punk angst-fest, 'Can't Take You Anywhere' is a smoldering dark track with a persistent beat and sinister sounding guitar and bass.
The song is a rock track, with something slightly alt-seventies under the hood as things build up to the chorus. The Skunk Anansie signature sound hides away the exact reference, but there's something about it that harks back to the dual-knobbed FM radio from an old Ford (pre cassette). Reminiscences aside, this has the elements you'd expect, with a special nod to the bass, which really pounds along in this song.
The band explains the theme in this recent message:
Can't Take You Anywhere is about the polarisation of friendships, in this new world order we've had to navigate how to keep friends we love with opposing views and new ways to behave.

Skunk Anansie (Twitter)
… and I think we can all appreciate this. We've all experienced that moment of horror where you discover a friends view on Brexit, Trump, the corrupt UK government, and other highly divisive subjects and need to work out how to forge ahead with the friendship. It's incredibly difficult for a friendship to remain un-tarnished after those conversations. This is why I have no friends!
Getting back to the music and away from my bonfire of a life, this is a really good taste of things to come. We've got a good indication that the future long-player is going to be full of interesting ideas, executed to perfection.
Discover More Music