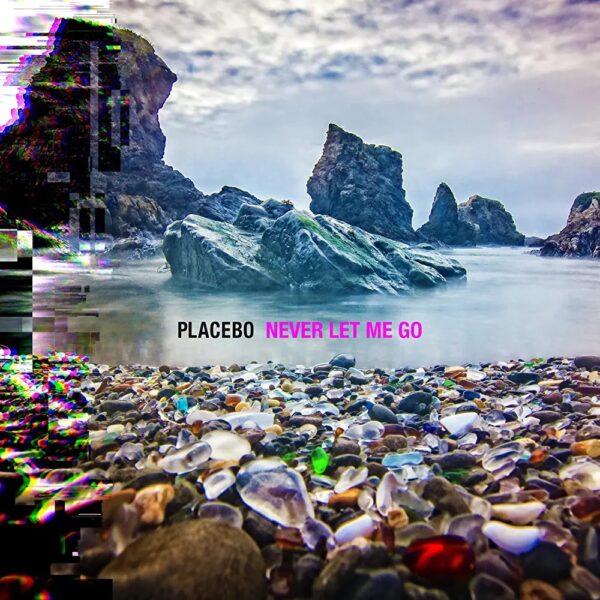 Placebo
Never Let Me Go LP
Never Let Me Go is a stunner from Placebo, and after things looked like stretching a full decade before we got another studio album, it's a welcome arrival after eight and a half years. This is one of those albums that feels incredibly complete; it's not just a series of songs – it's a proper collection. Long-time fans are going to love this record as all the familiar elements are there. The main pivot is that the synth elements make a bigger contribution to the sound, which is a good thing.
There are thirteen tracks on the record, from gritty fuzz to soaring crystalline tones, with Molko anchoring it all with his unmistakable voice and equally recognisable lyrical tricks. The flow of the record was passed through our AI emotive detection cluster and found to have an earlier melancholic twist than previous albums, which is counter-balanced by the general up-tempo nature of the record and the sheer bliss of there being so many great songs. The tail end contains the quicky dark stuff that they've always done so well (but that often got kicked to the b-sides).
A hug is just another way of hiding your face […] a joke is just another way of telling the truth.
From the clanging introduction, 'Forever Chemicals', the keyboards really assert themself. In some songs it primarily adds hooks ('Surrounded By Spies') in others it provides the full sound bed ('The Prodigal'), but sometimes it really is the star of the show ('Beautiful James'). That's not to say it's ever-present. There are songs where it is undetectable; but when it's there, it's very much at the forefront.
If you've not listened to Placebo before, this is a good place to start. Equally, if you have struggled to embrace the noise movement (shame on you), Placebo offers a rock record where the experiments are less pronounced and where they are part of songs that you just want to listen to over and over.
Placebo Articles
Discover More Music