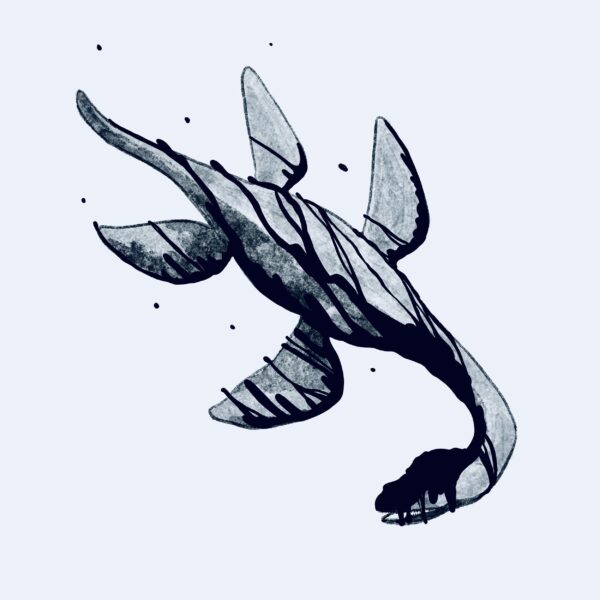 Me Rex
Jupiter Pluvius
With a string of dinosaur-themed EPs and an experimental album with trillions of combinations🖸 called Megabear, Me Rex certainly enjoys their creative process. 'Jupiter Pluvious' is their latest single, and will be part of their forthcoming Plesiosaur EP.
With this song, it's indie sparkle and quirky chops with a nice piano flicker in the introduction that re-appears like a movie soundtrack hook. The song doesn't feature a distinctive chorus per se (though the first vocal section gets repeated in the fashion of a chorus). Instead, it transitions through different compositions that provide a dynamic panorama of contrasting arrangements, sometimes the guitar is the main focus, other times it's sparse and the piano pops, then there's a synth assisted break at the two-thirds mark with backing vocals that are almost a catatonic chant.
The song feels like an incantation, the lyrics evoke gods, love, and death, like a strange prayer that tells a story. The delivery often feels urgent, and when it doesn't it feels almost like a medium touched by spirits. It's earthy and oddball.
For those who perhaps don't enjoy stuff that's too experimental, this is recognisable as an actual song and might help the indie kids to discover Me Rex. It's still different, but there's some structure to grip.
🖸 Yes, that's more than 170,­000,­000,­000,­000,­000,­000,­000,­000,­000,­000,­000,­000,­000,­000,­000,­000,­000,­000,­000,­000,­000,­000,­000,­000,­000,­000,­000,­000,­000,­000,­000 combinations, not as much as a vigintillion, but substantial enough that you don't have time to hear them all in your lifetime.
Me Rex Articles
Discover More Music