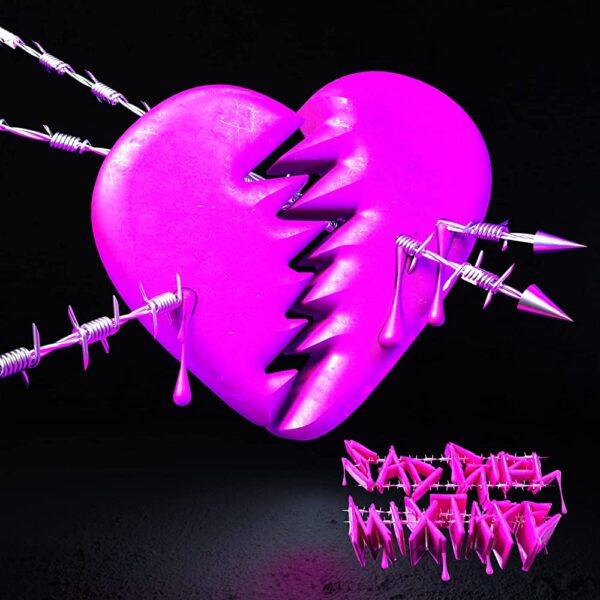 Cassyette
Sad Girl Mixtape LP
Cassyette's latest release is a twenty-five-minute long player that gives us a mix of past singles and some new songs that are likely to head straight onto our playlists. The songs have in common that powerful big vocal, but there are some interesting variations on the theme of melodic rock and metal.
So, we've already fawned over 'Mayhem', 'Sad Girl Summer', and 'Dead Roses', the latter of which is like Fleetwood Mac after they spent a few weeks listening to nu-metal to modern hybrid transition. Let's, then, look at some of the new stuff.
'Picture Perfect' is immediately interesting with its complex intro with fuzzy guitars and synth motif. It EQs into a muted verse where the tone is muted and sub-aqueous. As the chorus approaches, it starts a shift but keeps the full spectrum reserved for the chorus. The middle eight is particularly enjoyable, with a big falling riff and melodic wail.
The chord progression introducing 'Die Hate City' has a dark gnarly twist, with impressive full-spectrum screams joining after a few bars. This is a genius black-metal interlude, just shy of the one-minute mark. Things take a hard turn into the rather wonderful 'September Rain' – a song that is melodic and powerful. It is very clear why this is such a live favourite.
'Like That' is a rock-disco track. Utterly danceable and stomping like an Andrew Wilkes-Krier anthem. They may have smashed down the walls of The Nexus, and The Attic is long gone, but this track would have been utterly at home in the hallowed goth and metal clubs that once scattered the country. Ah. Good times.
Before the album closes with an acoustic rendition of 'Sad Girl Summer' (suffice to say it's both orchestral and emotional), there's just time for 'Take Take Take'. This track has echoes of 'Dead Roses' and is one of the songs that invites you with a melody before delivering screams that are executed so well you don't even know when the song morphed.
If someone handed me this mixtape, I'd be delighted. Cassyette has a superb voice, which is deployed in many different ways on this record. Go and have a listen!
Watch Cassyette – September Rain.
Cassyette Spring 2023 UK Tour Dates
Cassyette plays the UK in March before heading out to Europe in late March and April.
March 10th – Liverpool – Hangar
March 12th – Birmingham – Academy 2
March 13th – Brighton – Chalk
March 15th – Leeds – Stylus
March 16th – Newcastle
March 18th – Glasgow – Garage
March 20th – Nottingham – Rescue Rooms
March 22nd – London – Electric Ballroom
Keep an eye on Cassyette's tour dates for more shows
Discover More Music