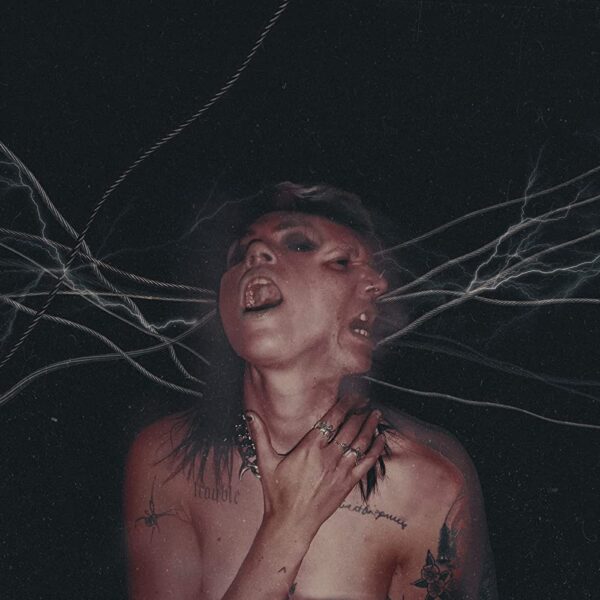 Hot Milk
Horror Show
With an album promised to use this year, Hot Milk fill the wait with a new single, 'Horror Show'. This song is an excellent choice for a single for reasons we'll get into shortly.
Firstly, Hot Milk have been getting sharper and heavier over the last few years. Fans of the early work might have noticed that they are slamming harder and darker now. Alongside the urgent pumping riff in this song, some of that early melodic tendency is present. It's like a cross-over track between the two Hot Milk incarnations we know and love.
So, after that opening riff scorches the speakers, we find ourselves in a twisted verse that leads to an anthemic chorus. On its first outing, the chorus is just washes of instrumentation beneath the melody, with the fully unleashed version coming at the second offering.
The middle eight is brief, and there's a musical solo before we drop into a half-beat version of the chorus, so that's three incarnations in one song.
The video draws on red velvet and green lights to create a great horror aesthetic, and it's one tech folks will have experience with after being tasked with cleaning up the cable boxes.
This might be my favourite song from this band!
Written by Fenton on
Steve Fenton writes in our music, words, and culture categories. He was Editor in Chief for The Mag and covered live music for DV8 Magazine and Spill Magazine. He was often found in venues throughout the UK alongside ace-photographer, Mark Holloway. Steve is also a
technical writer and programmer
and writes
gothic fiction
. Steve studied Psychology at OSC, and Anarchy in the UK: A History of Punk from 1976-1978 at the University of Reading.
Discover More Music