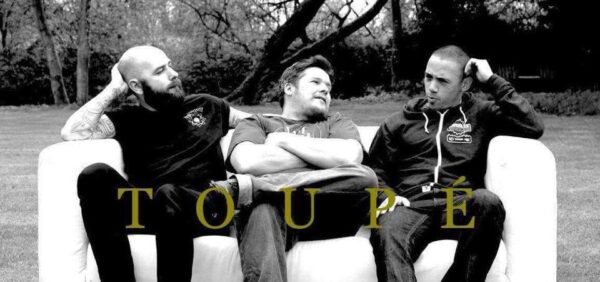 Toupe
Live (Barrington / Lo*Chine)
The Talking Heads has transformed itself from a dingy small pub with a back room in to one of the best venues in the South. Tonight, it played host to the funky side of the local music scene.
Openers Barrington were an impressive pop-band with a charismatic front man (Alex Furr), who's between-song humour could easily see him re-located to a late-night chat show.
Barrington's sparkly melodies contain lots of hooks and the set is kept interesting by the diverse drumming, supplied by John Froggatt. The set as a whole was easy to listen to and, although the music won't change your life, it is definitely worth your time.
Lo*Chine followed with a funky set that was a little looser round the edges. The vocals were the strongest point musically, with the rest of the band being responsible for providing the audio backdrop for the singer. The high point of the set was a well-executed cover of Skunk Anansie's 'Hedonism', but the original material failed to be as sticky as this track.
Toupe took the stage and instantly caused the crowd to surge forward. With a three-piece line up of Drums, Bass, and Bass, Toupe is all about rhythm. The slap bass intro to the set, which was followed by awesome drumming, forced the foot to start tapping and the head to nod along.
The rest of the set was surprising, in that you would expect the novelty to wear off or for the material to be repetitive or unimaginative. Au contraire! Despite the complete absence of guitars, this stuff was catchy and inspiring, and they know how to perform as well!
Toupe are one to look out for if you want something that is different, without being pretentious. A three man version of stomp that gives you something both new and memorable.
Written by Fenton on
Steve Fenton writes in our music, words, and culture categories. He was Editor in Chief for The Mag and covered live music for DV8 Magazine and Spill Magazine. He was often found in venues throughout the UK alongside ace-photographer, Mark Holloway. Steve is also a
technical writer and programmer
and writes
gothic fiction
. Steve studied Psychology at OSC, and Anarchy in the UK: A History of Punk from 1976-1978 at the University of Reading.
Discover More Music