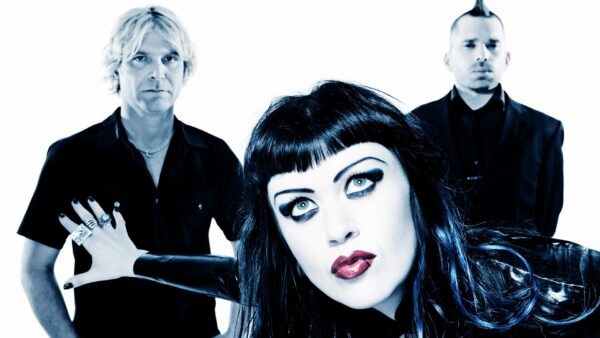 Die So Fluid
Live (Scarlet Soho / Pilot to Gunner)
The Camden Barfly played host to a supreme night of live music, starting with the slick rocktronica of Scarlet Soho.
Their set contained moments of Placebo like riffery combined with a throbbing bass, all constructed over a solid foundation of excellent songwriting.
With recording well under way and plenty of interest from the wider industry, Scarlet Soho could soon be sparking off a whole horde of copycats; so remember who was doing this first!
Pilot to Gunner were like the older brothers of Drive-Thru act Allister, with a similar line of hooky pop-rock songs, although on this occasion the style was darker and less mainstream.
Several tracks stuck in the head with a good melody or well placed guitar hook and there were even some moments on bass guitar that pushed their way into the subconscious, only to reappear after the band had disappeared off for a well-deserved beer.
The PTG set was delivered with energy and the room finished sweatier than a sumo-sauna convention.
Headlining on home turf, Die So Fluid played a stunning set.
With outstanding songs that contained both musical beauty and raw aggression, DSF were an unstoppable force of thundering bass, incredibly tight drumming, and guitars that switched betwee virtuoisity and raw chords as the songs demanded.
The sheer power and range of Grog's vocal defies comparison with her peers. When it's melodic, it's enchanting. When it's dripping with rage, it's downright frightening.
The three singles to date were all incredibly good live and the sheer quality in the other material would suggest that their forthcoming album, 'Spawn of Dysfunction', is going to be the UK Rock album of 2004.
Written by Fenton on
Steve Fenton writes in our music, words, and culture categories. He was Editor in Chief for The Mag and covered live music for DV8 Magazine and Spill Magazine. He was often found in venues throughout the UK alongside ace-photographer, Mark Holloway. Steve is also a
technical writer and programmer
and writes
gothic fiction
. Steve studied Psychology at OSC, and Anarchy in the UK: A History of Punk from 1976-1978 at the University of Reading.
Discover More Music