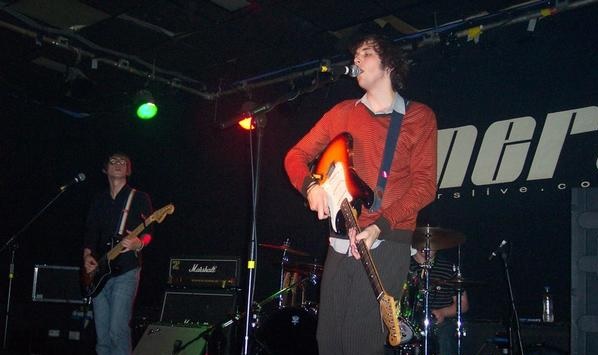 Little Green
Demo
Little Green are an anomaly. With moments in their music that have the intricate and emotional power of Radiohead, the complex riffery of Muse, and the outright power-pop of Placebo.
This five track demo EP starts with the eclectic chords of 'Mable', which has a beautifully rich chorus. The production quality is excellent, with each instrument drifting in to take a lead then dropping off for the next part in a tapestry of changing pace and feel.
This is a 6 minute epic, but this is not due to repetition. There are many coherent parts to this rock-symphony and the final build up is completely absorbing.
'Seventeen See-Saws' has more of a gentle indie feel, with some sparkly guitars and vocals that prompt thoughts of the Wannadies. With much more of a standard formula, this track relies on the quality of the guitar part to stand out, which is no criticism.
The introduction to the haunting 'Morse Code' is another excellent guitar part that takes you by the hand and leads you on a Bowie-esque journey. The drums are well thought out in this track and as soon as they kick in the guitar whispers through them like a distress signal.
Fourth song, 'Big Head', has a chunkier feel throughout the intro and verses, and unusually backs off during the chorus. This is another composition with plenty going on, including a Violent Femmes style solo. The four minutes that this track take up are gone in the blink of an eye.
'Partners' is the final song and swaps from tight guitar rhythms to an early Cure-style verse and further confirms that Little Green have got a style all of their own.
Little Green is living proof that songs can be musically rich yet still appealing and hooky. A high-res version of Pavement, with an excellent demo containing five really good songs that make you want to shake yourself all over the place.
Written by Smith on
Stuart 'Saur' Smith was a prolific writer for The Mag throughout the magazine's lifetime. He combined a day job of temporary office jobs in London with a nightlife of trawling the capital's music venues looking for talent. As well as writing about music, he was a session musician who featured on a number of singles in the 90s. Today, Stuart is a Chief Writer for Phonotonal.
Discover More Music